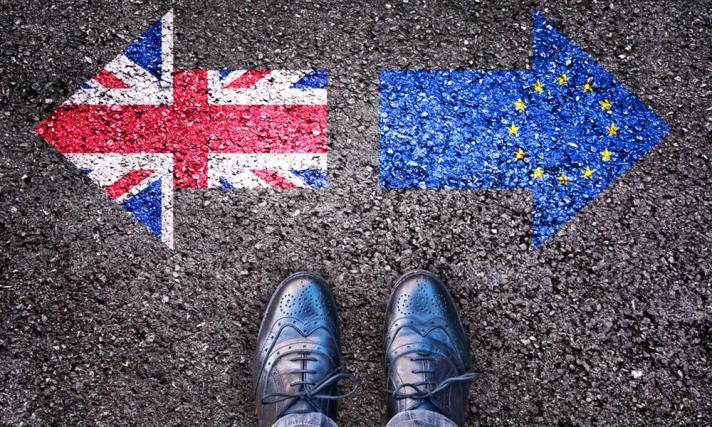 Brexit: Preparing the supply chain for the imminent changes
John Perry, managing director at SCALA, a leading provider of management services for the supply chain and logistics sector.
On the 23rd June 2016, the UK held a historic referendum, in which the people of Britain voted to leave the European Union (EU). The result sent shockwaves across the globe and immediately saw the pound fall to its lowest value since 1985, leaving the country facing a future of economic uncertainty.
Almost two years since the vote, Brexit has already impacted supply chains in a variety of ways, with many seeing their overheads rise as a direct result of wage hikes due to staff shortages. As EU nationals are unsure as to whether they will be able to remain in the UK, this is making attracting and retaining staff much harder for many employers.
But, it isn't just the lack of clarity around freedom of movement for workers that is putting businesses on edge – there are still lots of unanswered questions around trade. With just under a year to go until the UK officially leaves the EU, businesses are no clearer as to what the new trading landscape will look like.
Existing Brexit talks have focused primarily on whether the UK will be part of a free trade agreement or whether trade tariffs will be placed on goods leaving and entering the UK. While this is an important issue, it has seemingly overshadowed a wide range of critical logistical issues, such as whether there will be a seamless flow of goods across borders, or whether logistics and supply chain managers will have to consider long delays at customs.
This issue is increasingly becoming a political football, with flow of goods seen as symbolic as to the future relationship with the EU and what that means for the UK's ability to make new trading relationships with the rest of the world.
In Ireland especially, the ease of flow across the border has both major practical and symbolic political implications which may mean that efficiency and practical logistics do not carry the day when a final decision is made.
With time now running out to get its affairs in order, the supply chain is beginning to implement its own safeguards and plans in preparation of the EU departure.
How are businesses currently preparing themselves for Brexit?
The latest news that Irish shipping companies are looking to source alternative routes to continental Europe, instead of passing through the UK, shows the direction that businesses outside of the UK are moving towards to prepare and develop their logistical operations. With the threat of long delays at English and Northern Ireland ports, due to increased administrative processes and checks, it makes little sense for companies that are solely distributing to Ireland to expose themselves to this costly factor.
Looking at implementing a contingency plan to bypass the UK altogether seems to be a sensible consideration to safeguard and preserve the efficiency of European supply chains.
However, the danger is that eventually all businesses that distribute to Irish and European customers could look to relocate their stockholding and distribution centres back to Ireland, instead of in the UK – losing vital jobs and revenue to the UK economy.
You only need to look at the food and drink sector to understand the viability of such job losses. Over the last 15 years, the food and drink sector has moved to retail centralised distribution, with businesses moving their inventories from Ireland to centralised stockholdings in the UK. This created a mass of new jobs, with centralised hubs requiring large staff numbers to keep up an efficient supply and distribution of products. But with Brexit looming, these jobs could be taken away from the UK, with retailers forced to set up holdings back in Ireland or alternative European countries to bypass the UK and any potential delays caused by the EU departure.
Despite businesses not being given clear direction as to what to expect following Brexit, it is encouraging to see some companies acting to help address the logistical issues they could face. However, the problem for businesses is that relocating their distribution centres is not a quick process, nor can they guarantee reliability from new warehouse operations, especially when their current operations work well and are already cost effective. This could be why our research found that 20% of companies are yet to even start evaluating and planning for Brexit to make sure their supply chains are ready for any changes that may be introduced.
How can businesses better prepare themselves and their supply chains for Brexit?
One of the major issues facing businesses exporting to or from the UK is the prospect of delays to the movement of goods. In fact, it is predicted that Dover, one of the UK's largest ports, could see permanent traffic jams stretching 20 miles from March 2019, due to increased administrative processes. With consumers now expecting quicker delivery times, and with businesses being placed under increased pressure to meet customer demands, the possibility of increased delays could spell major issues for the supply chain.
And it isn't just Irish shipping companies that are evaluating their options. Many businesses that serve European customers from their UK warehouses are also investigating options to set up European warehouses that can be more responsive to their customers' needs, while not incurring additional costs for cross border delivery.
To avoid a backlash from consumers, it is crucial that businesses audit their entire supply chain to identify where issues are likely to occur, so that plans can be put into place to prevent them. One way could be to source cheaper suppliers to buffer against any rising costs further down the line. Since Brexit negotiations were triggered, almost two-thirds (65%) of UK businesses have seen their supply chains become more expensive, as a result of a weakened pound against a strong euro. And now almost a third (32%) of these businesses have admitted that they are looking to replace their EU suppliers, and nearly half (46%) of EU suppliers are looking to do the same to make the supply chain more efficient.
Alongside changing suppliers, UK businesses should be looking to obtain Authorised Economic Operator (AEO) status, which will give them access to faster clearance at borders. The process to gain AEO status is time-consuming and can easily take up to a year because of its complexity, so businesses should start their applications soon, should they want to complete them in time for Brexit. Currently in the UK, only 606 companies are officially registered, whereas in Germany there are more than 6,000 registered. Although it's a strenuous application process in the short-term, the long-term benefits truly outweigh the disadvantages and could prove a worthy investment to safeguard international supply chains.
Despite businesses having two years to prepare for Brexit, they have not yet been provided with sufficient information to help get their supply chains and operations in order for the upcoming changes. With costs rising, and the UK becoming an increasingly unattractive prospect for trade due to possible transport delays, companies need to take the reins and put in place appropriate measures to protect their supply chains before it's too late.
For more information, please visit: http://www.scalagroup.co.uk/