German CEO Excellence Awards
EU Business News is proud to announce the much-awaited return of the German CEO Excellence Awards 2023, making its way back for the 2nd consecutive year! After the expectation that the country was finally on the road to economic recovery by the end of the year, the recent energy crisis felt throughout the majority of Europe, followed by the knock-on effects on inflation and consumer confidence put this expectation on hold. Various sectors throughout Germany are feeling the pressure placed upon them. Cuts to trade output, a reduction of inventory and supply chain bottlenecks are all examples of the multiple challenges being experienced. Ultimately, a critical threat to German businesses is developing. It is in this turbulent economy, particularly following on from the fluctuations caused by the recent global pandemic that has provided one of the most challenging environments for businesses in the country to persevere and survive, with CEO's right at the helm! The German CEO Excellence Awards 2023, hosted by EU Business News, aims to showcase and place a figurative spotlight on the people that have found themselves responsible for guiding their businesses through one of the most turbulent positions the global economy has found itself in modern times! Our dedicated research and judging process is centered around merit and we will subsequently seek to reward CEO's who demonstrate unmatched commitment to promoting excellence. This awards programme is completely free to enter and, if the nominee is lucky enough to be successful, they will be presented to our circulation and promoted on our website for a minimum of 12 months. To determine who's been successful, the EU Business News team will gather independent information from publicly-accessible sources that are assessed by our judging panel, alongside any material supplied by a nominating party or the nominee themselves. Our successful CEO's are welcome to choose from our range of competitively-priced promotional packages, consisting of several fashionable items to help spread the message of their success! Being successful in the German CEO Excellence Awards 2023 will provide CEOs with the evidence you require to prove beyond any reasonable doubt that you stand out from the rest. EU Business News provides a unique opportunity to cement each winners' recognition of the award and promote them and their business across our global readership of over 64,000 diverse leaders! If you would like to nominate either yourselves or another business you feel is worthy of being successful, then please complete the voting form found at the top of this web page. Alternatively, if you would like further information about how the German CEO Excellence Awards 2023 can benefit your organisation, then please do not hesitate to contact the awards team directly at [email protected], or via phone call.
Find Out More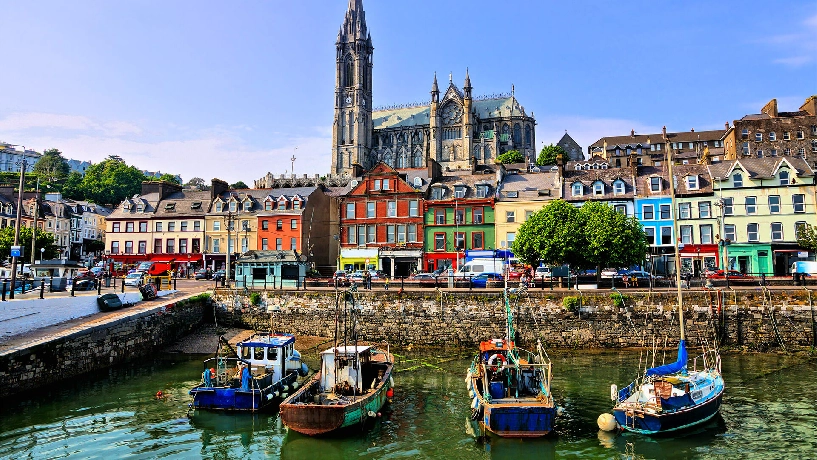 Irish Enterprise Awards
EU Business News is excited to announce the return of the Irish Enterprise Awards, which we have now been hosting for six consecutive years! The Irish business market is both dynamic and industrious, and the Irish Enterprise Awards 2023 will provide a platform for the country's leading enterprises and entrepreneurs to showcase their success. Over the years Ireland has evolved to become one of the strongest economic powers in Europe, while also cementing its position as a central hub for innovation across the continent. As many countries continue to struggle financially post-pandemic, economic growth in Ireland has remained stable – consistently outpacing its European counterparts and staying well ahead of the Euro-Zone average in 2022 so far. Despite facing the same challenges as other neighbouring countries, including an ongoing cost of living crisis and volatile energy prices, Irish businesses have been able to thrive thanks in part to the strength of their exports industry, as well as investments from prominent global corporations. While many sectors are beginning to feel the pressure of inflation, workforce shortages, and supply chain issues, the outlook is still largely optimistic when it comes to future market expansion. In a recent survey of Enterprise Ireland companies, over 90 percent of respondents described their export sales as either "stable" or "increased" compared to last year. As a leading knowledge economy, the Irish corporate landscape has always had a strong foundation in technological advancement, with market growth closely linked to innovation across its key sectors. Ireland is at the forefront of the booming ICT industry, ranking as the second largest exporter of software and technology services globally. Some of the world's largest tech companies base their operations here, with Irish capital Dublin hosting the likes of Apple, Facebook, Google, and Amazon to name a few. Current market trends and predictions paint a very positive picture going into 2023, so now would be the perfect time to take part in the Irish Enterprise Awards! EU Business News accepts external nominations and undertakes independent research to identify the most suitable candidates for recognition, so you can rest assured that every one of our winners is carefully selected based on merit. Successful recipients will be provided with free marketing tools to celebrate their award, and there will also be an opportunity to take advantage of promotional packages that include editorial, digital, and physical winners' items. Receiving an award from a respected publication like EU Business News not only provides a fantastic platform to reach a large audience of industry peers and potential clients across Europe, but also offers a plethora of other benefits! Industry awards are a great way to stand out amongst your competitors, boost sales, increase brand authority, and retain a trusting and loyal customer base! If you would like to nominate yourself – or a deserving company you know – for consideration in the Irish Enterprise Awards 2023, please do so by using the form provided below.
Find Out More