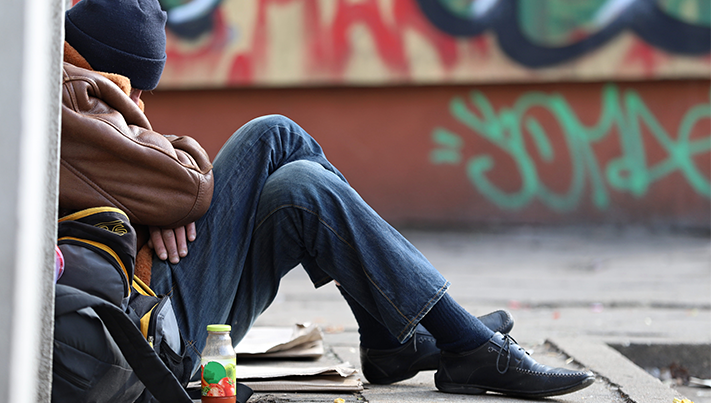 The launch of the Mayor of London's study gave us an illuminating view into the links between poverty and violence, with a specific view on the geography of the issue in relation to a potential solution. The link between the loss of life and financial strain is not a new one, and as the study suggests, the poorest areas of London have been seeing the greatest amount of violent crime committed by young people.
The report shows how the poorest areas of London are the most likely to see the highest levels of violence, with 74 killings happening this year alone. The data comes amid fears that the end of the school year could see a rise in knife crime across major cities. London has experienced a rise in killings since 2012 – and 2018 was the worst year on record for the city for a decade. The boroughs with the highest rates of Serious Youth Violence (SYV) victimisation are Westminster, Haringey, Southwark, Lambeth, Islington, Tower Hamlets, Camden, and Hackney. This is based on the number of victims per 1,000 young people aged under 25 in each Borough.
At FairMoney.com we applauded the release of the data by the Mayor's office as it is an issue that is so close to our hearts yet seems to be one of the most pressing issues that as a society we simply do not talk enough about.
In combination with our own findings, we will do all that's in our power to secure a socially effective lending structure that supports every level of UK communities to regain financial stability in the fairest possible way. Our social analysis titled 'Poverty Stricken Britain' was conducted across 2000 citizens in the UK, discussing the correlation between increasingly concerning behaviours of violence in inner city London, with the acute levels of poverty present in these very areas.
Much of the evidence from our own research has shown that the behavioural implications of poor personal finance in Britain is leading to a breakdown of the family unit. For example, we found that one in eight people living in Britain feel their financial situation caused a strain on their marriage or relationship. In addition to this, one in eight Brits -12%- believe that financial stress is the main source of conflict in their family.
If the family starts breaking down, society will follow suit.
Another concerning issue to be found from our research is the stigmatising effect of poor personal finance. More than one in eight Brits -14%- would never admit publicly that they are living in poverty. Being forced to turn to payday lenders and taking out credit card loans to pay for debts, of which 7% of Brits agreed to doing both, is the start of a slippery slope. It is understandable that we begin to see from our data why one in five women in Britain feel that their mental or physical health has suffered as a result of financial stress.
Ultimately our data shows that there is a definite correlation between societal behaviours and financial status. We suggest that an effort to provide for a short-term finance market that should be held to a standard of accountability across the board – ensuring unscrupulous lenders can be ironed out as a viable source of immediate relief for the most impoverished – is perhaps the one most pressing implementations to be sought by the UK.
Doctor Roger Gewolb is the Executive Chairman and Founder of Fairmoney.com – the UK's leading fair loan price comparison site.