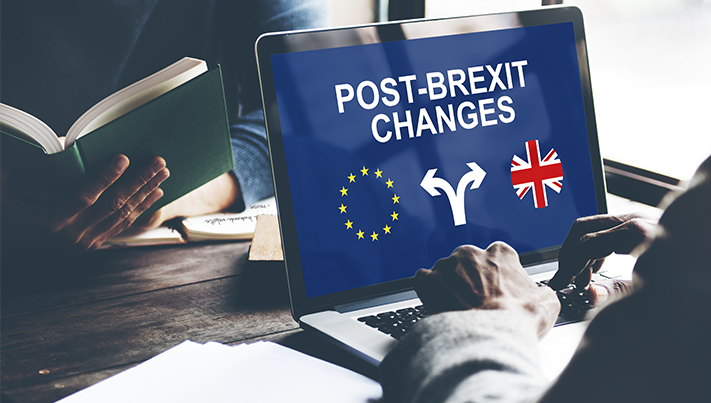 Over six million Brits have signed a petition to revoke Article 50 and remain in the European Union – one of the largest ever recorded on the Parliament website. It is clear that as deadlines loom, a nation remains confused about Brexit, what it means and how much of an impact it will have on them.
With negotiations at an impasse, and critical decisions on how, and if, Britain should withdraw from the EU yet to be made, a new survey from Instant Offices reveals only one fifth of Small to Medium Enterprises(SMEs) have a positive attitude to Brexit (22%), while almost twice as many 40% have an uncertain outlook.
Businesses Thoughts on Brexit
Rising costs, increased regulations and skill shortages continue to be a concern for small to medium-sized companies. Considering this growing uncertainty, Instant Offices asked over 1,000 businesses to share their thoughts on Britain's withdrawal from the EU. 47% of respondents were micro-businesses, comprised of between one and 10 people and account for 96% of all businesses in the UK.
Key Concerns for Business Owners
· 27% of SMEs say a change to regulations tops the list as the most significant cause of uncertainty – An inability to predict what a no-deal Brexit looks like, or what the short-term impact will be should the UK withdraw, has left businesses unable to plan for the short and medium-term implications adequately.
· 24% of business owners remain worried about the impact on HR – The Implications for EU employees ranked second as a concern for business owners, directly tied to worry about potential skills shortages (20%).
· 12% remain apprehensive about customer acquisition going forward – With increased regulations, businesses are uncertain about the impact Brexit will have on access to customers in the short and long-term.
As unpredictability about the impact of Brexit continues, results show the top priorities for most businesses in 2019 are:
· Identifying new opportunities in the UK (25%)
· Cutting costs (19%)
· Identifying new opportunities in the EU (15%)
· Identifying new opportunities outside the EU (13%)
· Relocating their business (11%)
· Implementing steps to reassure EU employees (10%)
· Reducing headcount (7%)
According to the LinkedIn UK Workforce Report, the number of international professionals moving to the UK decreased in 2018, with London being the most impacted region when it comes to the talent gap.
Businesses Don't Feel They Have Enough Information to Plan for Brexit
Uncertainty around Brexit has impacted planning and strategy, with 70% of companies saying they either have no strategic business plan in place or don't feel there is enough information in their sector to make an informed decision.
While many said they wouldn't feel comfortable signing a new office lease this year, 45% of businesses are still considering securing contingency office space elsewhere in the UK to provide flexibility and the ability to scale when opportunities are identified.
Data from the Instant Offices UK Market Summary 2018 also shows more businesses of all sizes are looking to reduce costs and increase flexibility.
The Top Seven Sectors Responding to the Survey:
Banking and finance
Engineering and manufacturing
IT
Business, consulting and management
Property and construction
Media and internet
Retail
https://www.instantoffices.com/blog/featured/smes-no-strategic-plan-brexit-survey-results