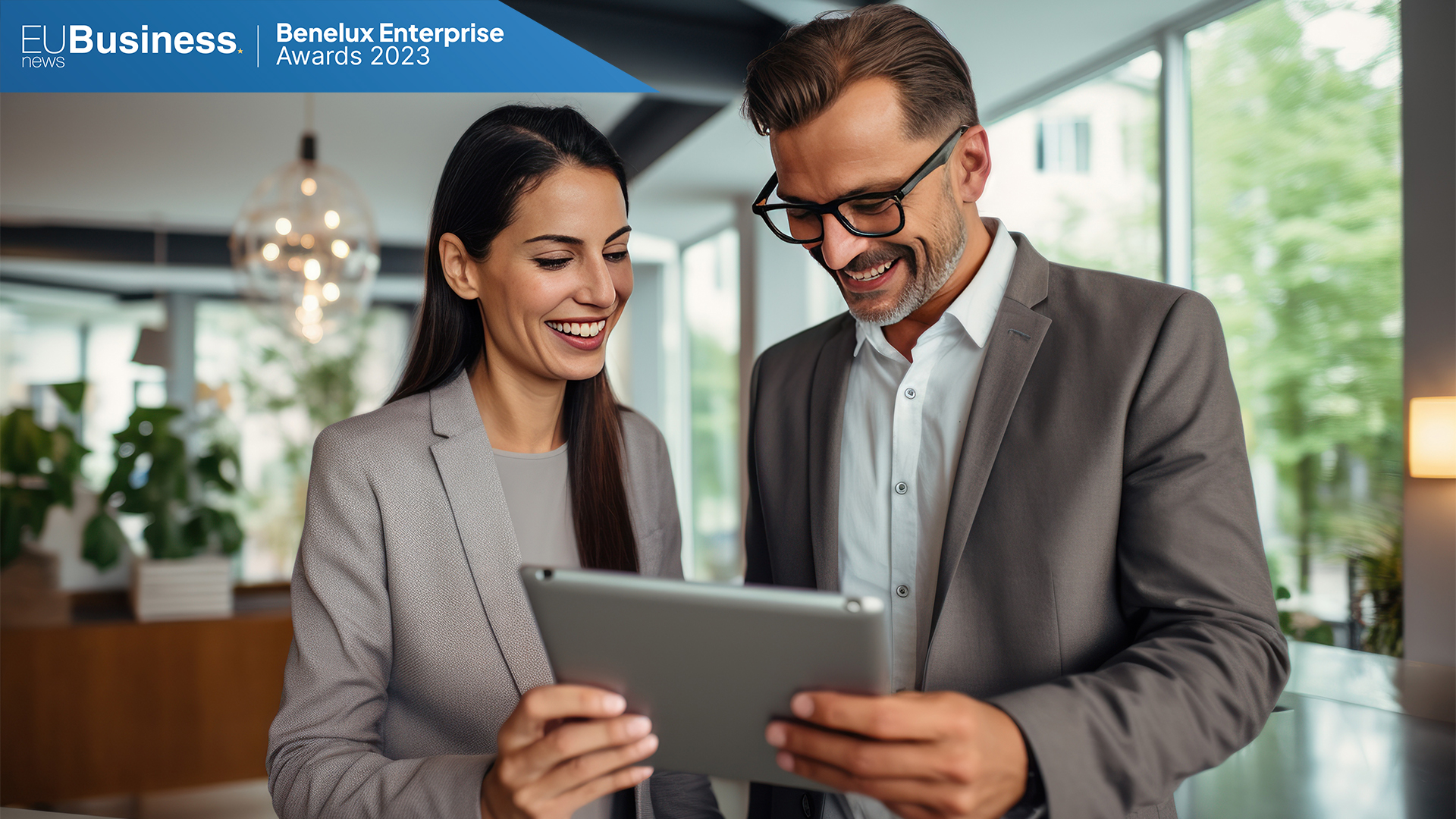 United Kingdom, 2023 – EU Business News Magazine announces the winners of this year's Benelux Enterprise Awards.
Now in its sixth year, the Benelux Enterprise Awards continues to celebrate a diverse collection of business elevating the corporate landscape in the Benelux region. We're pleased to announce their prestigious accolades and celebrate their successes, which ultimately improve the livelihood of people in the region – and beyond.
From commercial training and administrative support to advertising and design, and more, this year we explore those committing themselves to their industries to create a better future for all.
With regards to the success of our winners, Awards Coordinator Taylor Wilson said: "It has been a fantastic year for business in the Benelux region, and I'm proud to have worked with our awardees. Their work is much appreciated and their recognition is well-deserved. Congratulations and best of luck for your future endeavours!"
EU Business News prides itself on the validity of its awards and winners. As such, every one of our winners can be certain that their success is deserved. We carefully evaluate everything from a business', or individual's, performance over the past 12 months to ensure that only the most worthy parties walk away with one of our prestigious awards.
To learn more about our award winners and to gain insight into the working practices of the "best of the best", please visit the EU Business News website (http://business-news.eu) where you can access the winners supplement.
ENDS
NOTES TO EDITORS
About EU Business News
The EU is a vital and exciting region filled with businesses and individuals creating unique innovations, supporting their customers around the world and, ultimately, driving change. As such, EU Business News aims to provide an absorbing overview of this exciting region and the businesses and individuals operating within it.
Much more than just a magazine, alongside our online publication EU Business News also boasts an informative newsletter, a regularly updated website and a series of awards programmes showcasing the excellence of businesses and the individuals behind them from across this vibrant region.
As subscription to EU Business News is free there is absolutely no reason not to sign up to receive this informative and fascinating resource.