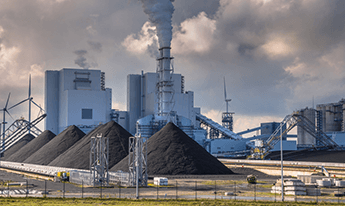 Rules governing subsidies for coal power plants should be tightened, according to a draft plan published today by MEP Kriajanis Karins.
Karins said that so-called 'capacity mechanisms', whereby governments pay old coal and nuclear plants to stay on standby, are subsidies which "make little to no sense when there is overcapacity in the EU".
In his plan, he further tightens the requirements that member states must fulfil prior to giving taxpayers' money to coal and nuclear energy. Karins' plan kicks off discussions in the European Parliament's industry and energy committee on the EU's reform of the electricity market.
Sebastian Mang, climate & energy policy adviser with Greenpeace EU, said: "Mr Karins rightly recognises that it makes absolutely no sense to subsidise old, polluting power stations. In fact, the Parliament should rule out any use of fossil fuel subsidies. However, Karins' proposal to remove priority dispatch and access for renewables is beyond nonsensical. To meet its climate change commitments, the EU must run on 100 per cent renewable energy before mid-century. Only if the EU prioritises renewable energy can it achieve this."
Karins' proposal fails to restore 'priority dispatch' and 'priority access', rules that ensure that electricity grid operators draw power from renewables first, reducing the use of fossil fuels. Removing these rules would mean that, in times of overproduction, wind turbines could be switched off while fossil fuel plants stay online.
The draft position will be presented to the industry and energy committee on 10/11 July. On 10/11 October, MEPs on the committee will discuss and amend the position. The committee is expected to vote on 27 or 28 November, before the Parliament finalises its position in a plenary vote in the first half of 2018.