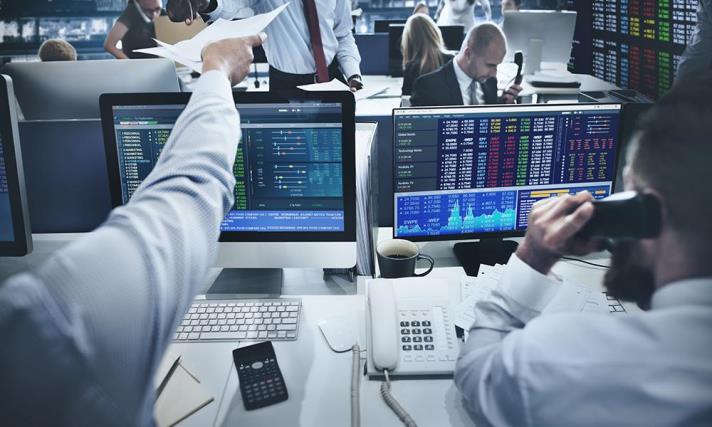 Two-thirds (66%) of Millennials will be loyal to companies that invest
and improve the office environment
Over a third (39%) of Millennials will consider changing jobs
if their company decreases workplace investment
More than a quarter of British workers (27%) say Brexit has already had a negative impact on their company with one in six (16%) claiming Brexit uncertainty has seen their company reduce its investment in the workplace. The new survey from leading workplace consultants, Peldon Rose, also reveals however that over a third (39%) of Millennials (25-34 years olds) will consider changing jobs if their company decreases workplace spending, and two-thirds (66%) say they will be more loyal to companies that improve the office, suggesting employers must continue to invest in their working environments to retain top young talent.
Across the generations, of those who say their company has decreased investment in their workplace, a third (32%) state company perks have or will be cut and nearly a quarter (23%) say their company has or will postpone an office refurbishment to save money.
The survey suggests employers who value attracting and retaining the best young employees should be cautious about such 'Brexit budgeting' as investment in the workplace is particularly important for young workers; two-fifths (39%) of Millennials and Generation Xs (aged 35-54) and a third (33%) of Generation Zs (aged 18-24) claim they'll consider changing jobs if workplace spending is cut vs only a fifth (20%) of Baby Boomers (aged 55+). Companies that do invest will be rewarded by the loyalty of over half of their workers (53%).
Survey Highlights:
– Brexit impact: The Millennials and Generation Xs have the least positive outlook, with 28% stating that Brexit has had a negative impact on their company vs 23% of Generation Zs and 20% of Baby Boomers
– Job security: A third (34%) of British workers surveyed are concerned about job security due to Brexit – particularly the nation's Millennials (35%) and Generation X's, (38%) who are significantly more worried than the office's youngest and oldest workers – Generation Z (20%) and the Baby Boomers (28%)
– Staff retention: A third of workers would consider changing jobs if their company decreases its investment; Millennials (39%), Gen Z (39%), Gen X (33%) compared to only a fifth (20%) of Baby Boomers
– Loyalty: companies that invest and improve the workplace will have more loyal employees – overall, over half (53%) would be more loyal, but this is particularly true of the Millennials (65.93%) and Gen Zs (55%). Followed by Gen X (50%) and Baby Boomers (40%)
– Workplace consultation: While over a third (38%) of workers say their company has never consulted them about the office or analysed how people use the workplace, a similar number (38%) state that their company has. Millennials and Generation Xs (40%) are most likely to have been consulted

While it is clearly important for staff to continue to see investment in the workplace, in the current Brexit climate it is understandable that companies will want and need to do this cost effectively. Based on Peldon Rose's expertise as workplace consultants and feedback from the survey, the firm has put together three simple-to-implement, budget-friendly steps businesses can take to make positive changes to the workplace to keep the workforce engaged and motivated:
Workplace evaluation
If your company is one of the 38% that hasn't consulted its workers about the office or analysed how it is used, now is the right time to conduct a workplace evaluation. Even a short audit of employees and observation study will help companies to see if the office environment is working well for staff and discover what they value the most. This helps companies ensure that they are not wasting money on things that staff don't want or need. The evaluation will also uncover how efficiently businesses are using their space and if there are potential savings to be made.
Retain company perks
Wherever possible, retain company perks. Economising in this way feels personal to staff and sends out the message that staff wellbeing is not a priority. It also represents a false economy. Removing a coffee machine could save a few hundreds of pounds a year, whereas discovering that you can release underutilised office space could save tens of thousands of pounds a year.
Refurb or relocate
If your company has decided against an office relocation for the time-being, don't abandon all plans to improve the office – analyse how you use your office space and consider refurbishing it instead. Can you use your space more efficiently or more effectively? If you need more space, investigate whether you could you sublet adjacent space, or redesign existing office space through smart working to accommodate more employees without the need for a move or more space.
Jitesh Patel, Chief Executive at Peldon Rose, the office design specialists commented:
"British employers need to ensure that their Brexit budgeting isn't interpreted as a lack of confidence in their company, and that they are sending out the right, positive messages to their employees. Retention of top young talent is critical for organisational success and one of the most important issues for businesses today. The survey has shown that younger workers will be loyal to companies that invest in their workplace and smart businesses all now acknowledge that a great office environment is not a nice-to-have, it is a key employee retention and engagement tool."