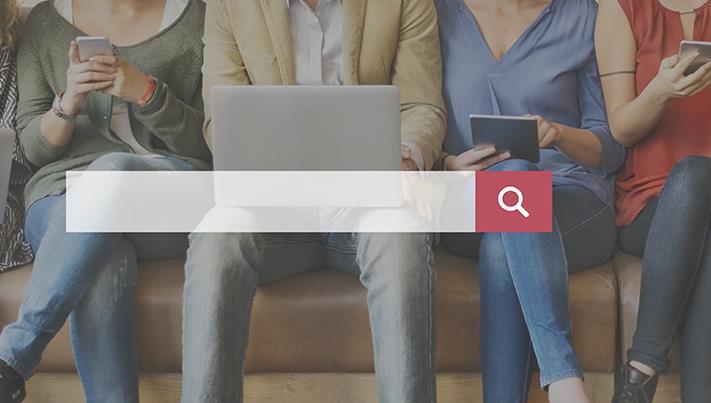 Just a few short years ago, most of the UK were casual internet users at best. Hidden behind dial-up connections and clunky PCs, the World Wide Web was a promising but cluttered spacethat had a high cost of entry.
Nowadays, superfast Wi-Fi and 4G combined with our smartphones, tablets and sub-£200 laptops allow everyone quick and speedy internet access. 78% of adults (39.3million) accessed the internet every day in 2015, a 43% increase from the 35% (16.2 million) who used it daily in 2006.
By 2016, 87.9% of adults had used the internet within the last 3 months.
What does this huge influx of internet users mean for businesses? Whether you operate an entirely online venture or have a 'bricks and mortar' premises, the implications of the changing world of web are huge.
Social Media
When the internet was still a novelty, there were social networks like Myspace and Bebo that entertained teenagers. Nowadays, social media platforms like Facebook, Twitter and LinkedIn are vitally important.
61% of UK adults use social media. 79% of those use it daily, meaning an online business that does not correctly leverage social media is missing out on an enormous potential audience. Using Facebook, Twitter and LinkedIn efficiently is a good way to market your brand for free and, by using paid advertising, you can boost your influence even further.
Online retail
Originally, the internet was a tool for research, where people could look up reviews and make a purchase in a physical store. Online shopping is now commonplace, with over 76% of adults buying goods or services online – a sharp increase from the 53% who purchased on the web in 2008.
If you operate a retail store and you've yet to set up an online presence, you're missing out on potential profits. As well as the relative ease of adding an ecommerce section to your site, you can also use third party sellers like eBay and Amazon to move your stock without ever building your own website.
Even if you're a service provider and not a retailer as such, you should be aware of the available online audience. Varying demographics respond to internet shopping, with the most popular being 18-24 year olds. 90% of this age group purchased online in 2015 – although in all of the different categories (such as sporting goods, furniture, holiday accommodation etc.), it was adults aged 35-44 who reported the highest rate of internet shopping.
But what about businesses who cater for older audiences? Is the internet a promising place to find an audience?
Demographics
The internet is evidently a popular medium amongst younger audiences – but the UK has wholeheartedly embraced the technology across a wide variety of mediums. 89.4% of UK men and 86.4% of UK women recently used the internet – showing that whatever gender your business targets, you'll find them online.
Even older audience who are typically not associated with internet consumption are now browsing online. There was a 169% rise in women aged 75 and over who had used the internet recently since 2011 – but there are still lots of older people who have never used the internet. If you're a business working with elderly people, your online presence should represent a low barrier for entry.
Finally, the way these demographics access the internet is different. 96% of adults aged 16-24 accessed the internet 'on the go' but just 29% aged 65 and over did. Smartphones are the most popular way to access the web, with 66% of all internet users who access the web on the go using one — so ensure your site is mobile-ready. More Google searches are performed on mobile than on any other platform. If you have a website or business in the UK and want to get involved online, take steps to ensure you're mobile friendly.
In conclusion, the UK is a burgeoning digital landscape that has a huge audience of digital consumers and buyers. Any business can find a target demographic online. Thanks to an array of marketing tools and options, it is not far easier than ever before for a company to promote itself online to an audience of over 39.3 million daily users.