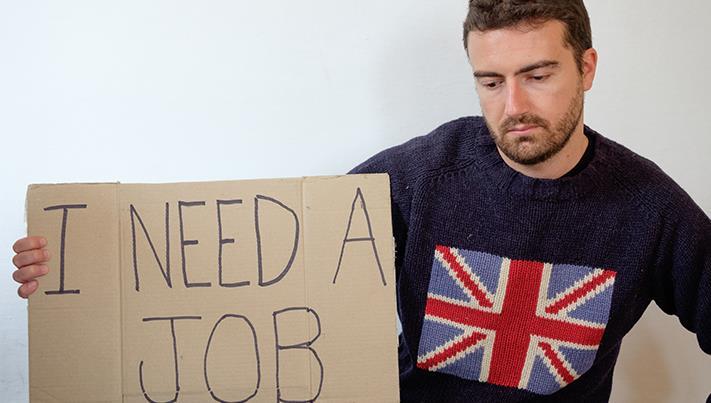 – Vacancies for permanent professionals dips 4%
– Demand for contractors decreases 6%
– Contractors out on assignment down 10%
– Permanent placements up 5%
– Average salaries increase 1.5%
Permanent hiring up
Professional recruitment firms reported that the number of candidates securing permanent roles in October 2018 increased by 5% year-on-year, according to new survey data from the Association of Professional Staffing Companies (APSCo).
This overall strength can be firmly attributed to a significant 45% year-on-year increase in permanent placements within the IT sector. All other sectors recorded a dip in the number of professionals securing permanent roles. Within finance, for example, this decrease was negligible, with placements decreasing by 0.1%. Within the engineering and marketing sectors, however, these shifts were more significant, with vacancies slipping by 3% and 11% respectively.
Demand for talent stalls
Despite relatively strong hiring activity in October 2018, demand for both permanent talent and contingent workers dipped year-on-year, which is indicative of a fall in confidence amongst employer organisations. Vacancies for contractors slipped by 6% in October 2018, while demand for permanent professionals dipped 4% during the same period.
Despite this overall decline in demand, APSCo's data does reveal pockets of positivity, most notably within the financial services sector, where vacancies for contractors rose by 17%.
Contract market remains slow
While permanent placements increased 5% in the year to October 2018, the number of contractors out on assignment dipped by 10% during the same period. Use of contingent workers fell across every one of APSCo's core sectors, with the exception of financial services where contractor levels increased by 8% year-on-year.
IT sector remains buoyant
Hiring activity within the IT sector remained largely strong in October 2018. While the number of IT contractors out on assignment decreased by 24% year-on-year, this was more than counterbalanced by a strong uptick in the number of professionals securing permanent positions during the same period, with placements increasing by 45%. Meanwhile, demand for both permanent and contract professionals increased by 5%.
This thirst for tech talent is reflected in recent reports which suggest that 94% of HR leaders report difficulties accessing the skills their organisation requires to support its digital transformation objectives.
Average salaries stable
APSCo's figures also reveal that median salaries across all professional sectors increased marginally in October 2018, rising by 1.5% across the board. Average salaries within accountancy and financial services jumped more significantly, rising by 3.8% and 2.8% respectively.
Ann Swain, Chief Executive of APSCo comments:
"It's unsurprising that demand for talent has stalled given the current climate – and with government figures predicting that the UK economy will be significantly worse off under all possible Brexit scenarios, it may be some time before vacancy numbers begin to climb once again."
"The financial services sector is performing well at present, but the fact that hiring activity is concentrated within the contractor market is reflective of the short-term approach to staffing that businesses are taking amid Brexit uncertainty. Suggestions that
London could lose €800bn to Frankfurt by March 2019 as finance firms relocate will have done nothing to boost confidence – but the reality is that it is very difficult to predict what will happen to the market until future trading relations are confirmed."
John Nurthen, Staffing Industry Analysts' Executive Director of Global Research commented:
"In an uncertain economic environment, professional staffing firms have received fewer permanent and temp/contract vacancies from clients in October compared to a year ago. Surprisingly, the finance sector seems to be bucking this trend with 17% growth in temp/contract vacancies, however, this sector is bouncing back after a sharp decline in 2017 so the positive result is more of a market correction than a sign of real structured growth."