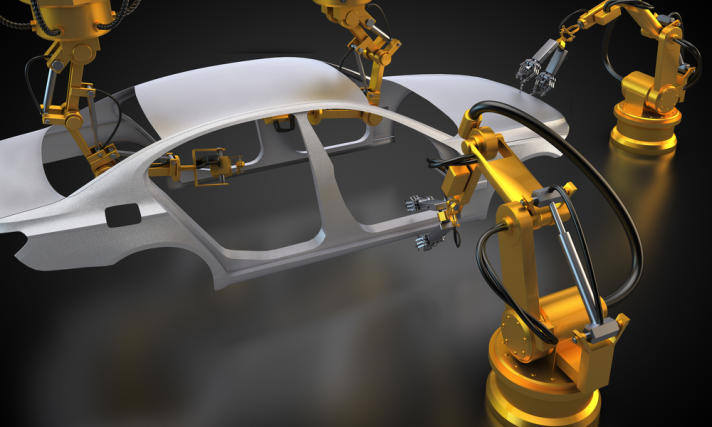 New Analysis Suggests 'Detroit effect' Could Avoid post-Brexit Disaster for the Automotive Industry
Ashley Wickham, Global Head of Automotive at Specialist Automotive Recruiter, Fircroft gives his thoughts on what could help the automotive industry after Brexit.
Uncertainty continues to linger around the potential impact of Brexit. After the Government's admission that the long awaited parliamentary reports detailing how Brexit would affect key economic sectors didn't actually exist, new reports looking at the Brexit impact have since showed various scenarios. These range from a free trade agreement to a single-market access or even the possibility of leaving the EU without a trade deal altogether. But in an overall analysis, most eventualities showed dark predictions for Britain's growth to plunge over the next 15 years.
The automotive sector in particular stands as an industrial and economic force across the world so given the importance of the industry, maybe we are right to be worried? Not necessarily if the Detroit effect can be brought into play.
Commenting on this, Ashley Wickham, Global Head of Automotive at Specialist Automotive Recruiter, Fircroft said,
"The automotive sector has a major impact on the UK today and with our own research suggesting that over 800,000 people in the UK are either directly or indirectly employed within the industry, it is vital to the economic well-being of the country. Whilst the volatility in recent months has caused alarm, with diesel engines being blamed for new car registrations sinking to their lowest levels since 2015, with a 5.7% decrease in sales last year. But possibly, we need not panic. If you want a true example of how the automotive sector can bounce back from even the worst downturn then look at the city of Detroit in the USA."
"Once a powerhouse, Detroit had already began a downward spiral when I worked there in the 1990s. Ignoring growing competition and a demand for more economical vehicles, led to job losses and eventually mass unemployment. Crime spiralled out of control with a government on the verge of bankruptcy."
"But heading back last year, I saw a transformed and vibrant city. Drawing international talent from the automotive sector and home to many global companies, Detroit has experienced a 360° turn around through implementing new strategy and innovation."
"However, in the UK, it's safe to say with energy efficient vehicles on the roads and now driverless cars, it's important we follow Detroit's lead and embrace change and innovation rather than hoping and waiting to see how things turn out with Brexit. Whilst clear government policy, particularly on the diesel misinformation in the short term would certainly help, we should turn to creativity, collaborating with technology and being receptive to demand. After all, that is how Detroit saved itself."