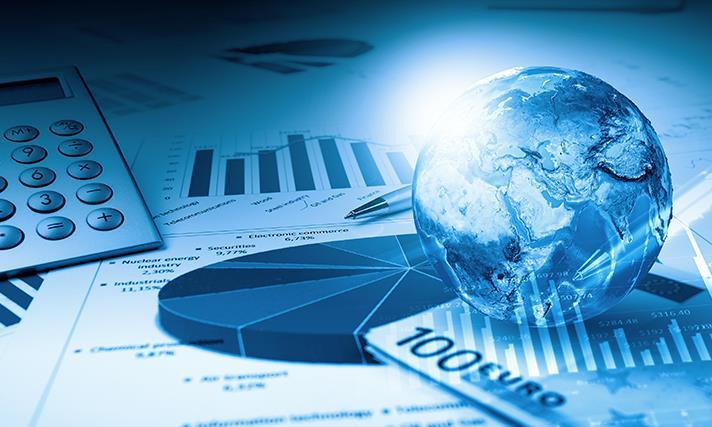 The global economy is extremely fast-paced, and shifting at an alarming rate. This is happening at a time when the future of work is changing. Organisations need to realise that 'talent' no longer means what it did a decade ago, and that gifted employees are not cheap to find. In fact, we're in the midst of an era of the greatest human mobility in recorded history, but we are also faced with the biggest global talent shortage since records began. So why are we experiencing a worldwide talent shortage of this magnitude when opportunities are abundant out there?
Over two centuries ago, most people never left the city they were born in, and this was perfectly acceptable. Today, however, when 258 million live outside their country of birth, and many more are prepared to relocate for employment, global policy towards work needs a rethink. The costs and the ease of travel permit us the freedom to navigate our world and chase after opportunities wherever they may be. This should ideally stand those with the capacity to relocate for employment in good stead, but, unfortunately, that isn't the case in every country. What's more, some governments actively oppose this notion of freedom of movement.
New era in labour mobility, same old barriers
By 2030, there will be a global talent shortage of more than 85 million people. If left unchecked, this means $8.5 trillion in potential revenue will be lost globally. This may come as a surprise to many, but part of the reason for this is closed borders and a negative attitude towards labour mobility.
More people are finishing school and getting into higher education now than ever before, but we are still experiencing a skills shortage at a global scale. Closed borders and rigid bureaucracy concerning immigration in many countries is a constant issue for ambitious, highly-educated and forward-thinking workers looking to leave their native lands for new pastures and opportunities. Many countries subject foreign workers to complicated and lengthy immigration processes, issuing out work permits only if candidates can secure sponsorships from would-be employers in their chosen destination to enable them to live and work there legally.
This makes the process of job hunting abroad increasingly tricky. Individuals often need to apply for jobs and be sponsored to be able to enter the country they want to live in, while many jobs need candidates to actually be present in the country to do the interviews, and some even require citizenship before applicants can apply for permanent work. In light of this, companies will miss out on top talent from around the world as more and more candidates will be less likely to relocate due to such immigration obstacles.
The world's governments need to find a way to reconsider their immigration laws in light of labour mobility and the global hunt for talent. There's no better example to follow than a country like Estonia, which earlier this year passed new immigration legislation that incentivises companies to hire foreign talent in a bid to tackle the country's specialist skills shortage and grow the local economy. To add to this, the Estonian government also plans to launch the world's first digital nomad visa in early 2019, enabling individuals to travel in different countries within the Schengen area without the need for any employment sponsorships. This is precisely the type of initiative that other world governments should take note of. To sustain local economies and by extension – the global economy – it's vital that we find solutions to improve the situation we currently are in.
There will be approximately 1.87Bn mobile workers by the year 2020, comprising a whopping 42.5% of the total workforce population. Mobile workers should be given the option to travel wherever they want for employment. This is not an impossible dream. It could be achieved if the world governments are willing to make their work-based immigration processes more fluid and less restrictive for highly-skilled foreign workers who are looking to work and contribute to the economy of their chosen country. Countries should be looking at deploying internationally recognised work visas that give foreign workers greater access to all five continents as well as more flexible immigration processes for those who may not necessarily want to own a work visa and are looking to make their move more permanent.
Digital nomads and remote workers
In this day and age, the advancement of technology has significantly changed the way we work for the better. In fact, in a recent survey by Upwork, 38 per cent of hiring managers predicted that their permanent staff will be working remotely within the next decade or so. This is a positive change. However, some companies around the world still harbour negative attitudes towards employees taking different approaches to work and are reluctant to look at more innovative solutions to tackle issues regarding talent acquisition and retention.
The number one priority for most companies is to save money and reduce business costs all while increasing their profit margins, and they apply the same philosophy when it comes to hiring talent – the cheaper and faster the process is, the better. Currently, many businesses are moving jobs and bringing them to the people instead of the other way around. This means opening more offices in countries they wish to expand to. This is counterintuitive and can have the reverse effect on costs, as companies will spend far more money creating new roles in the countries that they wish to launch in, than hiring foreign workers from those countries who can work remotely.
Thanks to accessible internet, smartphones, tablets, and laptops, anybody can work from anywhere. This has given rise to a new class of workers – digital nomads. Digital nomads enable companies to hire talent based on skill and experience and not on geographic location, giving hiring managers the opportunity to cast the recruitment net far wider and acquire the talent they need much faster than the traditional hiring processes.
Digital nomads are also able to work from anywhere, which means that organisations will not have to worry about incurred costs that traditionally come with hiring and onboarding new staff. Remote workers function in a similar vein, in the sense that they are able to work and carry out day-to-day tasks from anywhere with an internet connection without having to be present in the office – yet they still operate as part of the team. Similar to digital nomads, the process for hiring remote workers is more straightforward as they are able to remain and work in their native countries while still giving companies access to the market in the countries that they live in. From an economic standpoint, the use of digital nomads and remote workers are both viable solutions to closing the skills gap as well as helping to increase the local and global economies.
Both of these types of workers could be the saviours of not only the growing skills gap but also of the global economy. We all share the world's economy, so it's only right that we also share the world talent available to us to grow that economy and enrich the lives of the world's citizens.