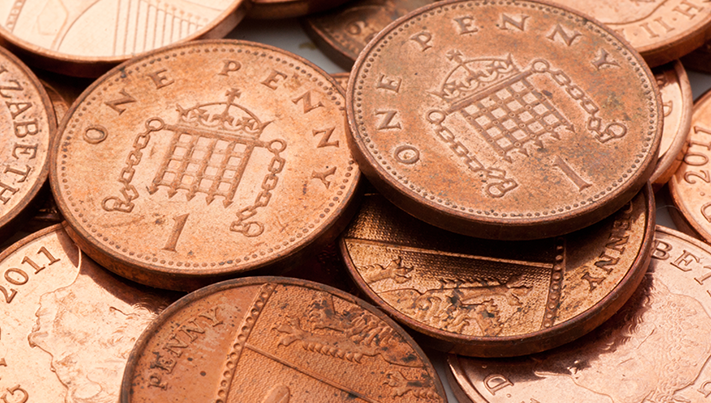 Brits are planning to become more savvy with their saving in 2019, according to the latest research from Paymentsense. The study* reveals that over half (56%) of UK consumers are planning or considering cutting their spending over the coming year. Survey respondents expect to save an average of £131 a month, or £1572 over 2019.
Concerningly, the most popular reason to cut spending is to keep up with rising living costs – true for almost half (42%) of respondents. This comes soon after train fares saw a 3.1% price increase and MPs have called for a watchdog on petrol prices to stop motorists being unfairly overcharged.
The study also revealed how UK shoppers plan to achieve these household cost savings. Top of the list was cutting back on eating out (35%), ordering takeaway food (33%), and buying new clothes (31%). This was closely followed by buying sweets, crisps, cakes and chocolate (27%), and going to pubs or bars (23%).
Millennials are more serious about saving than older generations. According to the research, almost 80% of 25-34 year olds are planning or considering cutting back their spending in 2019, compared to just 40% of those aged over 65.
London is reported to be the most saving-savvy region (62%) followed by the South East (47%) and the North East (47%). Wales has the smallest proportion (32%) of people planning to cut back on their spending.
Guy Moreve, CMO of Paymentsense, said "Although it is common for people to make positive plans in the new year, our study reveals that instead of aspirational health or lifestyle goals many UK consumers are increasingly concerned about just keeping up as living costs climb more quickly than salaries. Many of the 70,000 small businesses we work with across the UK understand that shoppers are struggling to balance their monthly budgets at this time of year, and have been adapting with special offers, loyalty schemes and more advanced point of sale techniques.
"Another growing trend is ethical consumption, and over 2018 we saw increased awareness and attention to environmentally friendly lifestyle habits such as veganism and sustainable fashion. We feel that this coming year will see continued movement in this area, as more people adopt ethical attitudes. Small businesses should see this as an opportunity to review different aspects of their offering, and their, suppliers to look at what can be improved to tap into this growing consumer sensitivity."
Top 6 things we're saving for in 2019:
Keeping up with the cost of living (42%)
Holidays in UK & those that require a flight (42%)
Rising prices because of Brexit (14%)
Decorating or renovating their home (14%)
A new car (11%)
A new house or flat (11%)
*Study of 1,002 UK consumers. Research took place in December 2018.
Further reading: 2019 advice for small business owners
https://www.paymentsense.co.uk/blog/new-year-resolutions-small-business/