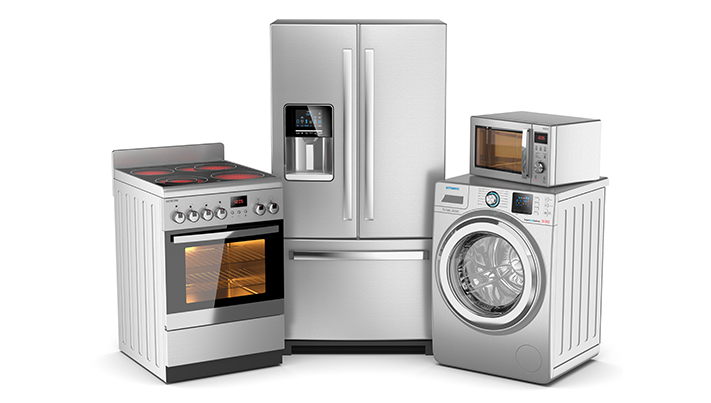 – Online spare parts retailer reveals 75% of Brits don't fix repairable appliances
– eSpares launches #FixFirst campaign to change consumer behaviour
– Increasing repair rates by 10% could prevent 100,000 tonnes of waste
Research by eSpares, the UK's leading online spare parts retailer, has found that more than 75% of British householders don't attempt to fix perfectly repairable appliances themselves. A survey of 5,000 UK residents instead highlighted that consumers prefer to simply throw away broken appliances, replacing them with expensive new models. What's more, only one-in-five respondents agreed that manufacturers make it easy to fix broken appliances.
"Our findings indicate that real change is needed to encourage more repairs," commented Ad Casey, head of brand at eSpares. "This change can only be made if the support is there to give customers the confidence and knowledge to fix repairable appliances. This is why we have launched our #FixFirst campaign – a national initiative that provides householders with comprehensive information on how to fix appliances and save money."
When asked, those who would dispose of a broken appliance and buy new explained that their main motivation was 'ease'. In addition, the research highlighted a widespread perception that fixing appliances was simply 'not cost-effective'.
"These responses are concerning – not only because of the huge amount of money wasted every year – but due to the number of easily repairable appliances that, when discarded, go to waste," continues Casey. "If we fixed just an extra 10% of those appliances, we could stop an estimated 100,000 tonnes from being thrown away."
The eSpares online Advice Centre features more than 500 'how to' videos, 700 fault fix articles and 9,000 appliance manuals, all of which help consumers to #FixFirst.
"Our aim is to help people fix repairable appliances and our Advice Centre does just that," added Casey. "We have over 66 million views and 80,000 subscribers on YouTube. Once people do become confident enough to #FixFirst, our eSpares website provides access to more than 1,000,000 spare parts, offering a one-stop-shop for repairable appliances."
For more information about eSpares and the company's #FixFirst campaign, visit www.espares.co.uk/fixfirst.