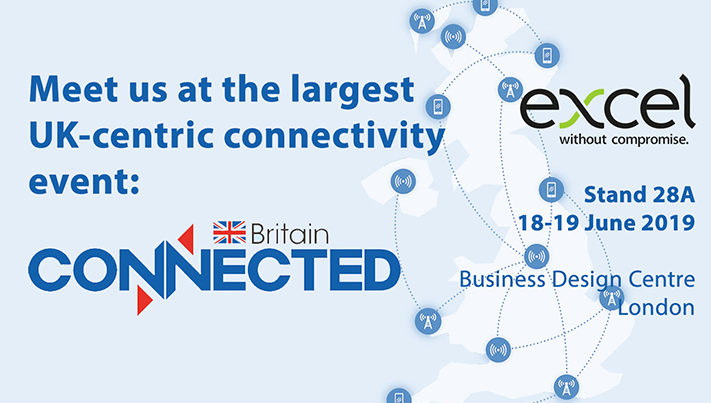 Excel Networking will be exhibiting at Connected Britain 2019, the largest gathering of connectivity professionals in the United Kingdom. The event will take place at the Business Design Centre in London on the 18th-19th June 2019. Come and visit us at Stand 28A and speak with the our team about how the Excel solution could benefit your next installation.
An Environ Rack will showcase a range of Excel products, including copper and fibre solutions, cable management options and Excel's pre-terminated assemblies will be on show. Power Distribution Units and Excel Environ Locking Solutions will also be available to view on the stand, alongside our Blown Fibre solution.
Discover the new Excel PON Solution, capable of delivering connectivity, performance and innovation at the speed of light. Get a close-up look at our range of Passive Optical Network products at our PON Pod, which will also be on the stand throughout the exhibition! A team of Excel specialists will be available to discuss your options for your next project.
Ross McLetchie, Sales Director commented, "We're delighted to be attending this year's Connected Britain in London. The event will help us to spread the word to a wider audience and help to promote the features and benefits of the complete Excel Solution, with a particular focus on our new product portfolio suitable for Passive Optical Network applications."
To register to attend, please visit their website​.