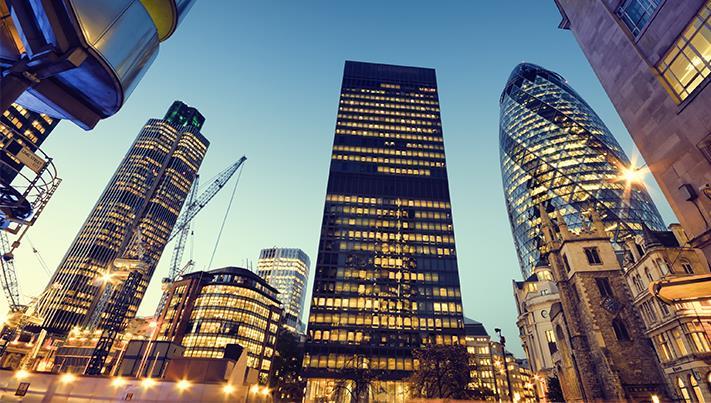 Half of investors believe Brexit will scare foreign investors away from the UK
– Investment into Netherlands quadruples since referendum but Dutch investment into UK plummets 
– DSO exchange Nexthash unveils exclusive research exploring investor sentiment regarding high-growth startup funding around Brexit
UK investments in the Netherlands have quadrupled to €80bn (£72bn) since the Brexit referendum in 2016, the Dutch statistics office announced today. In the same period, Dutch investments in the UK fell from €50bn to negative €11bn as Brexit uncertainty led to capital outflows. Statistics Netherlands said that in 2018, the UK was the largest foreign investor in the Netherlands. This comes a month after The Netherlands Foreign Investment Agency said almost 100 companies had already moved some business to the Netherlands, with 325 more expressing an interest in relocating to the country to lessen the impact of Brexit.
In the last 20 years, UK-based entrepreneurs have built 72 companies, including 13 in the past year, that have exceeded a valuation of US$1billion. This is compared with 29 in Germany, Britain's closest European rival, and India with 26, according to research for the government's digital economy council published in June. However, with investment and businesses moving out of the UK due to Brexit fears, will the UK be less competitive in the global economy after 31st October?
Nexthash, a Digital Security Offering exchange for potential Unicorns, has today released brand new research, polling over 2000 citizens across the UK and their attitudes towards high growth startup funding as we approach the Brexit deadline day
– Half of British investors – 49% – worry that Brexit will scare away investors from investing in the UK
– Over a third – 37% – of investors are concerned that Brexit will lay waste to investment opportunities into growing UK companies
– A quarter of Brits – 24% – agree that seeing Unicorns and their IPOs fail or not fulfil their potential, such as Uber, has made investing into Initial Public Offerings unpalatable to them
– A third – 33% – of Brits want more flexible ways to invest into businesses than stocks, shares or venture capital investment
– Three in 10 Brits – 28%- would consider using Digital Security Offerings if there was an unbiased, trustworthy source of information about them
– One in five British investors – 21% – feel gold and real-estate does not give them the rapid return on investment that they can get from high-growth, internationally-facing companies
– More than two-thirds of British investors – 68% – would only trade or invest where there is security or protection against fraud for their investment
The Founder and President of Nexthash, Ana Bencic, has commented on the findings of the study:
"This research from Nexthash demonstrates that British investors are concerned about foreign investment coming to the UK to help the wealth of potential unicorns that were born and reside here. With the advancement of technology and the development of diverse investment products, potential high-growth startups need greater financial support to ensure that they reach their potential and compete with other globally facing unicorns, especially after the UK leaves the European Union.
Blockchain investment platforms, such as Nexthash, can help make global growth finance for scaling technology businesses more transparent and easy to access. Both individual and institutional traders will be able to engage more with blockchain technology-backed trading, where the businesses are backed by a Digital Security Offering and there exists a greater potential to make rapid returns on their investments than the traditional routes.
As this is adopted into the mainstream, it will revolutionise the way companies in Britain will access scale-up finance, how investors will access these businesses, and how illiquid shares can be traded into liquid capital in ways never imagined before. As Britain prepares for Brexit, new forms of investment could be crucial for these scaling businesses as well as global investors who want to maintain access to the UK marketplace."