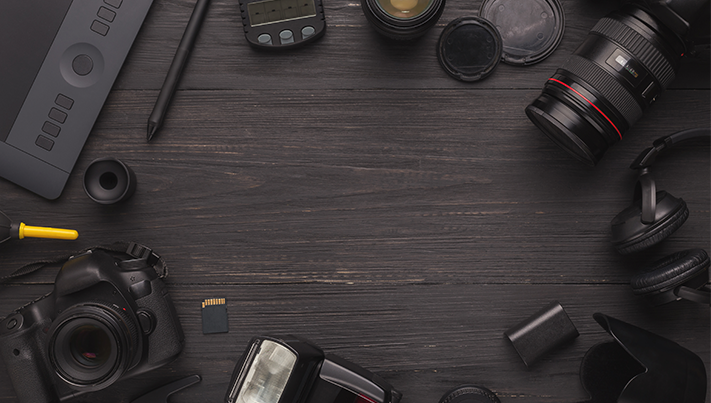 When you finally decide that the moment has come for you to start your own business or branch out as a freelancer, there is a lot to do and a lot to think about. Suddenly your time has become your biggest asset, so it is worth finding the tools to help you make the most of it. That way you will be able to plough through the work with the right support to help you.
Nowadays there are plenty of digital tools available that are designed to make your new life as a business owner or freelancer easier. Clearly at the start you will be looking at your budget very carefully. With this in mind we have put together a list of some of the best free apps and tools that we hope you'll find useful as you get your business going.
Trello
What is it? A super straightforward to-do list with easy task management. Trello is a favourite for freelancers, agencies, and other small businesses, because even the free version gives them exactly what they need.
Who's going to love it? List addicts and people who like to keep their tasks and projects organised.
The humble to-do list should never be overlooked. Having a simple list of jobs to do can help you make the most of your working hours and avoid those unpleasant moments of forgetfulness.
Bullet points on bits of A4 paper might work for a while, but when your job list starts growing, you'll need a smarter way of managing them and staying organised. Trello is a simple task management tool which helps you organise and order your jobs with clean, colourful cards and lists. If a deadline changes, you can just move the cards around, and if you win a new client, you can create a list specifically for them and keep everything in one place.
It's all dragging, dropping, and a bit of typing – easy!
Clockify
What is it? Time tracking software that syncs across devices to show you exactly where your time is being spent.
Who's going to love it? Small businesses or freelancers with a lot to do and no love for admin.
Time really is money, and spending too much time on a job means you're losing money!
Accurate time tracking means you won't undercharge or overcharge for your work. You'll also be able to see all your projects' progress, and how much you have left to spare when you're pitching for new work. The key to not wasting time is knowing where you're wasting it.
Clockify's timekeeping dashboard is the epitome of organised, you'll know exactly where your tasks are at a glance! Synced to both desktop and mobile, it breaks down your hours, days, and weeks. Track your time, break down the data, and turn timesheets into a doddle.
Coconut
What is it? A free current account for freelancers, the self-employed, and small businesses, that also takes care of the accounting and tax.
Who's going to love it? Anyone that dreads financial admin.
Traditional accounting packages and business bank accounts haven't kept up with the fast-paced way we work today. Coconut addresses this by combining banking and accounting in one simple product.
A Coconut account gives you a debit card, transfers, and simple online statements, as well as some fast, helpful extras. Coconut helps you stay organised by categorising your business expenses, and sending you instant notifications when you spend to remind you to snap the receipt. It also gives you helpful tips about what you can and can't claim, helping to maximise savings on your tax bill. What's not to love?
Solna
What is it? More than just an invoicing tool, Solna does all the admin for you. It helps you track your income and gets you paid faster.
Who's going to love it? Freelancers and small businesses with lots of invoices and no time to chase them!
For some small businesses and freelancers, getting paid means sending email attachments and mailing A4 pieces of paper. It sounds simple, but it can end up being a big admin job without the right help.
If you want to get paid on time, smart invoicing is the only way to go. Solna helps you create stunning, branded invoices, send automatic payment reminders to those pesky late payers, and track every invoice until it's in your account. All invoices come with read receipt, so no more chasing random accounts people either!
Solna is packed with clever features to help freelancers and small businesses whether they're new to the game or not.
Headspace
What is it? Easy meditation you can do in five or 10 minutes.
Who's going to love it? Everyone who has a busy mind; i.e. all of us.
Headspace isn't designed for freelancers or business owners specifically, but some quiet mindfulness is something we could all do with.
The app has hundreds of short meditation sessions designed to help with stress, anxiety, depression, and sleep problems. If you struggle to switch off, or find yourself slipping into negative thought patterns, this is the app to download. You can try 10 sessions for free before you decide to pay for a subscription.
For every aspect of your business you will probably find an app out there that will help you. We hope that you'll find the five that we have listed here will be useful for keeping your on track and being super-organised, saving you time overall and on specific tasks and reminding you that you need to switch off sometimes and clear your mind.