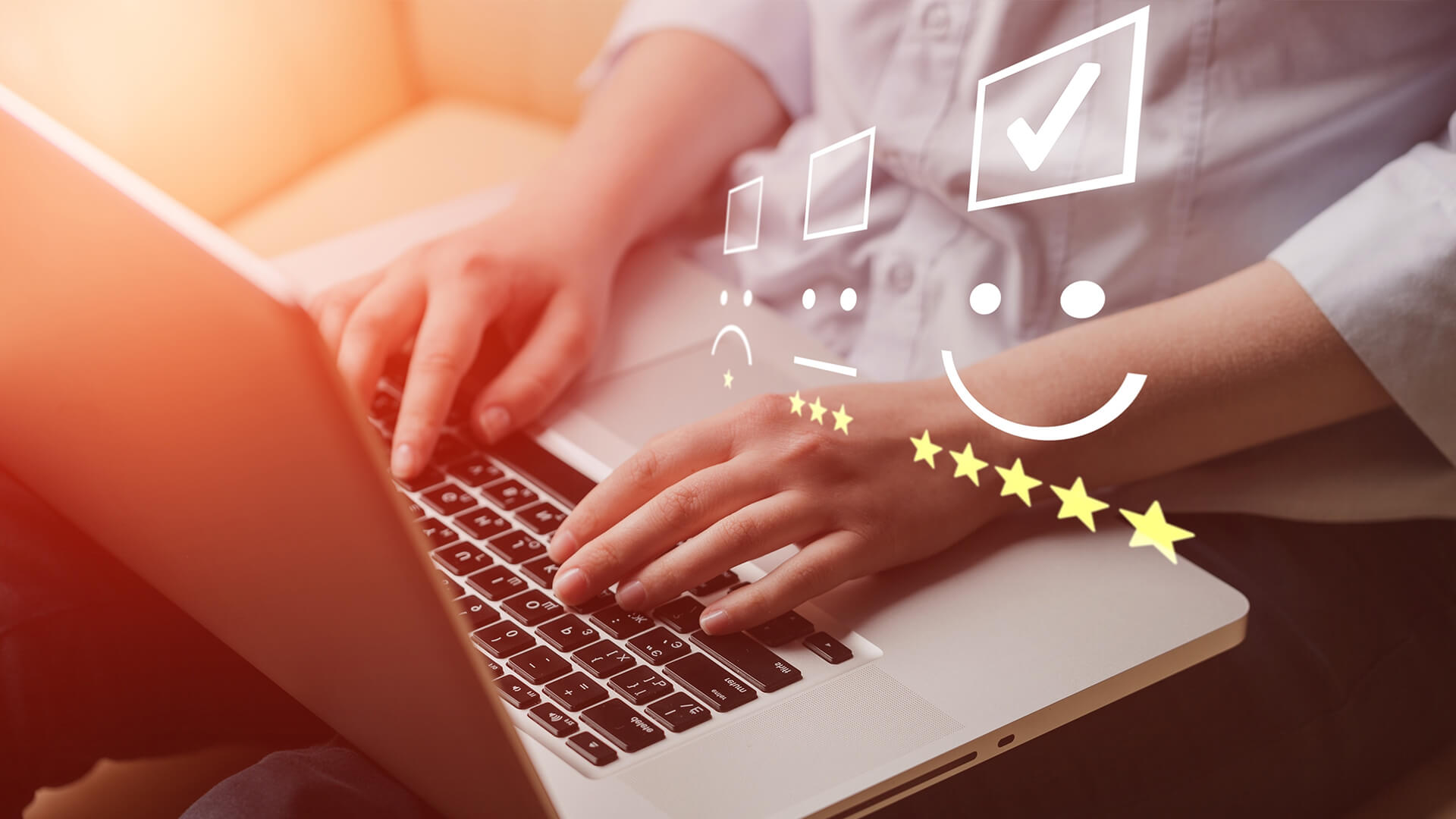 Star rating increase of just 0.1 can increase conversion rates by 25%
Uberall, the 'Near Me' Brand Experience expert, today released its global benchmark report, "The Reputation Management Revolution," analysing the Google My Business profiles of 64,000 business locations across the UK, the U.S.A., Germany, and France, and how review ratings and responsiveness to reviews impact consumer engagement.
Global brands have seen a dramatic shift in consumer habits, with a massive increase in consumer choices, and at the same time, decreasing brand loyalty. The power and influence of online reviews is undeniable, with 95% of consumers influenced by online reviews in their buying decisions, according to research by Northwestern University.
Key Findings:
Businesses that reply to reviews win more customers
86% of consumers are more likely to shop at a store that responds to reviews, per an earlier Uberall survey, yet this latest research reveals that large global brands – with more than 740 reviews per location – respond to just 9% of reviews left online by their customers, which could be negatively impacting their ability to attract new visitors to their premises.
Uberall found that consumer conversion rates – measured by the number of clicks on phone number, driving directions, and website – climb sharply when brands engage with and reply to online reviews left by customers. For example, a brand with ten plus locations, that responds to 32% of customer reviews, will enjoy 80% higher conversion rates than a similar sized company replying to just 10% of reviews.
"When it comes to responding to online reviews, many larger businesses – those operating and managing multiple branches – are very much missing a trick when it comes to connecting with new consumers," said Norman Rohr, SVP of Marketing at Uberall. "By responding to one in three, rather than just one in ten reviews, they can almost double the number of people seeking further information about their stores and services; something that's well worth the effort."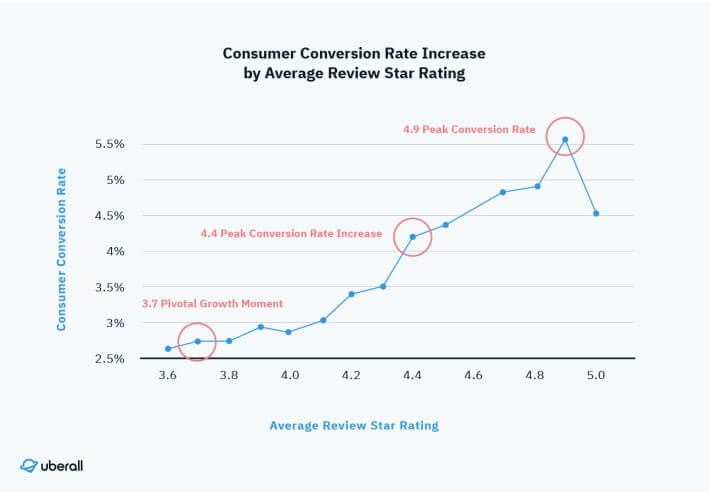 When it comes to review ratings, even small increases are consequential
The research also found that, while in most cases higher customer star ratings equate to higher conversion rates, there is one anomaly. While large global brands with five star ratings enjoy the highest conversion rates, this is not true for those operating ten or more locations. For these mid-sized brands, a 4.9-star rating achieves the highest conversion rate, with the figure declining rapidly for locations with perfect five star reviews, suggesting that some consumers are sceptical of perfect scores.
Brands with ratings in the mid-four stars have the most to gain by engaging with online reviewers in order to boost their scores. For example, by increasing their star rating from 4.3 to 4.4, businesses of all sizes can increase their conversion rate by 25%. Better still, larger global brands can almost double their conversion rates when their locations improve their ratings from 4.3 stars to 4.5 stars.
"Companies can spend millions on brand awareness, but they still need to convince local consumers that their nearby store, restaurant or location is worth a visit," explained Rohr. "Strong review ratings build consumer trust, helping to drive more people to their doors. Our research shows that even a 0.1 variation in a star rating can be the difference between being a destination of choice or being dismissed outright."
With Google reporting that nearly 9 out of 10 shoppers are not absolutely certain of the brand they want to buy from when they begin looking for information online, Uberall's Reputation Management Report highlights the importance of improving review reply rates and ratings. Consumers are looking for brands with the best reputation, so it's imperative that enterprises and global brands make the most of the opportunity that online reviews present to build their reputation at a key point in the customer journey.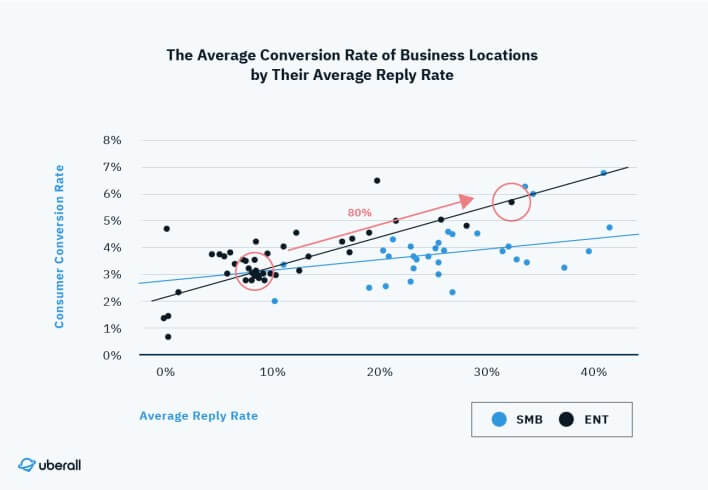 Study Methodology
Data was analysed from the Google My Business profiles of 64,000 locations across the UK, the U.S.A., Germany and France. The data collected is grouped by SMB (less than 10 locations), Enterprise (more than 10 locations) and Global brands (more than 740 reviews per location). Conversion rate is a combination of phone number, driving directions and website clicks.