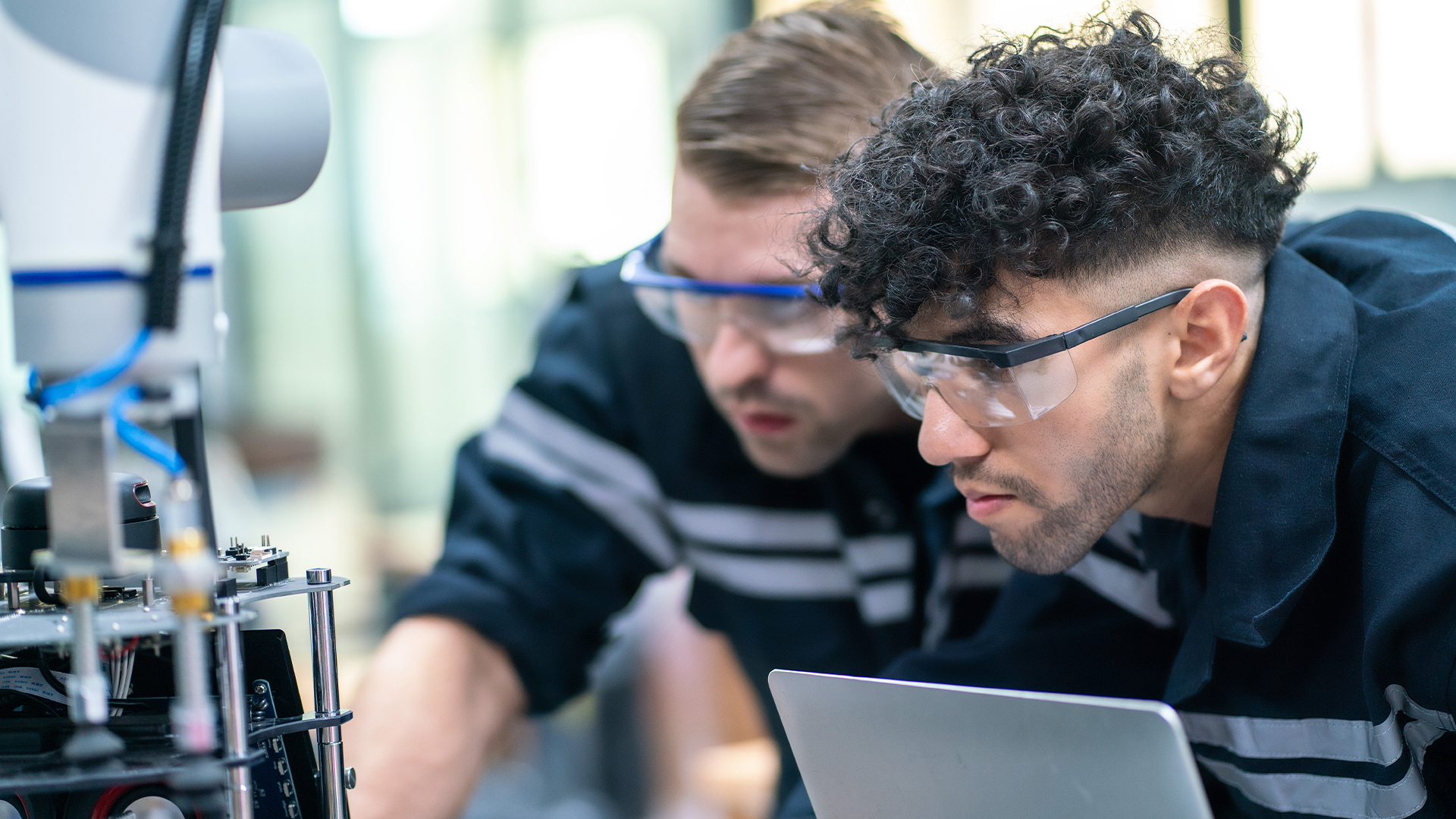 Your company can attract top robotics engineering talent to the European Union with savvy strategies and industry insights. What are the demands of rising talent seeking European remote work opportunities? Is it an easy-to-apply digital nomad visa or are sparse benefits the detractor? Answer these questions enthusiastically to draw driven, global minds and make your firm a knowledge leader.
Where Are the Skilled Workers the EU Needs?
Robotics engineering is a budding field as Industry 4.0 evolves to 5.0, increasing the need for robotic expertise. Diverse influences change the European remote work market, from the Ukraine war to digital nomadism. There are surpluses in journalists and photographers, yet electronics and engineering crafts make up most of the vacancies despite a 6.1% unemployment rate across the continent.
The EU sees an absence of related skills in job profiles, even for tangential jobs in robotics engineering like welding, metal workers and other operative positions. Engineering fields regularly rank for highest need, which signifies a more profound problem embedded in the EU's educational and professional foundation.
Most of the world's robotics engineers you need are in Asian nations like Japan, Singapore and South Korea. They dominate the rankings for most technologically advanced countries, universities with the best programmes for exchange students and opportunities for digital nomads. Their industrial outfits are some of the most integrated and automated. The EU needs that degree of enthusiasm to advance all sectors, from electric vehicle creation to natural disaster construction efforts.
How Can You Attract Robotic Engineers to the EU?
It is a worldwide competition to entice talent to migrate to Europe. Anyone with a digital nomad visa can come and go wherever they please, incentivising robotics engineers to go where it is most beneficial. If a better employment opportunity appears, they go. The EU must make robotics engineering positions good enough to remain in tenure.
Engineers flock to other countries because they already have established in-operation robotics that exceeds the global standard. The nations allow engineers to work hands-on with leading technology — who gives up a chance like that? Europe cannot necessarily promise the same.
Therefore, Europe can either catch up or lure robotics engineers in with a potentially more fulfilling task — bringing an entire continent into a new era of robotics. They may not get to play with and operate out-of-this-world bots, but they can lead the charge for a robotics revolution. The motivation aligns with the digital goals of the European Commission, which aims to have:
80% of people educated with essential digital skills.

20 million information and communications technology specialists with gender equity.

75% of EU companies using cloud, AI and big data.

100% of crucial public services online, including 80% of digital IDs.
Companies grab engineers by asserting how they will directly impact these numbers. They can even teach STEM education to entice the next generation of diverse, resilient engineers. Europe must offer to upskill, educate, and train robotics engineers with exclusive resources and industry innovations to give the motivation more meaning.
What Are Practical Drivers for Robotics Engineers?
Your organisation has prioritised publicising the depth of the career's impact and how it will change the EU. The calling will cause intrigue, but every part of the application process after that must have streamlined digital convenience written all over it. Any hiccup or obstacle too cumbersome to work through adjusts their priorities to go elsewhere with higher pay and fancier tech.
Understanding techpat desires is the first focus. Presently, 59% of employees want work-from-home lifestyles, driving home how much European remote work has to skyrocket in the coming years. A hybrid schedule is better than forcing everyone to be in the office 100% of the time. Who wants a commute in 2023? Flexible scheduling is critical, primarily for younger generations prioritising work-life balance and relationships.
It ties into what benefits EU businesses must offer their robotics engineers. The pay must remain competitive and negotiable. Your company must anticipate paying higher than it desires to get talent to accept offers. It is a consequence of the number of vacancies. Additionally, travelling engineers want a vacation and paid time off to visit their families worldwide. Flexible scheduling mitigates some of the struggle, but time off with good insurance and quality-of-life features is more likely to make robotics engineers consider your firm a prospect.
Additionally, the EU can simplify the process for incoming applicants by making digital nomad visas and citizenship opportunities more easily accessible. Consider how you can contribute to making suggestions to streamline the application process. How many steps require superfluous documents or meetings? Is the website user and mobile friendly? How long does it take to fill out the forms, hear back and receive approval? Every phase of the journey with resistance indicates a point where the robotics engineer can exit.
Transforming Europe With Much-Needed Robotics Engineers
European remote work has become more desirable, with benefits, purpose and robots leading the way. The EU will attract engineers worldwide to create a melting pot of ideas and imagination unlike anywhere else. The more of a powerhouse it becomes, the easier it will be to grab top talent.