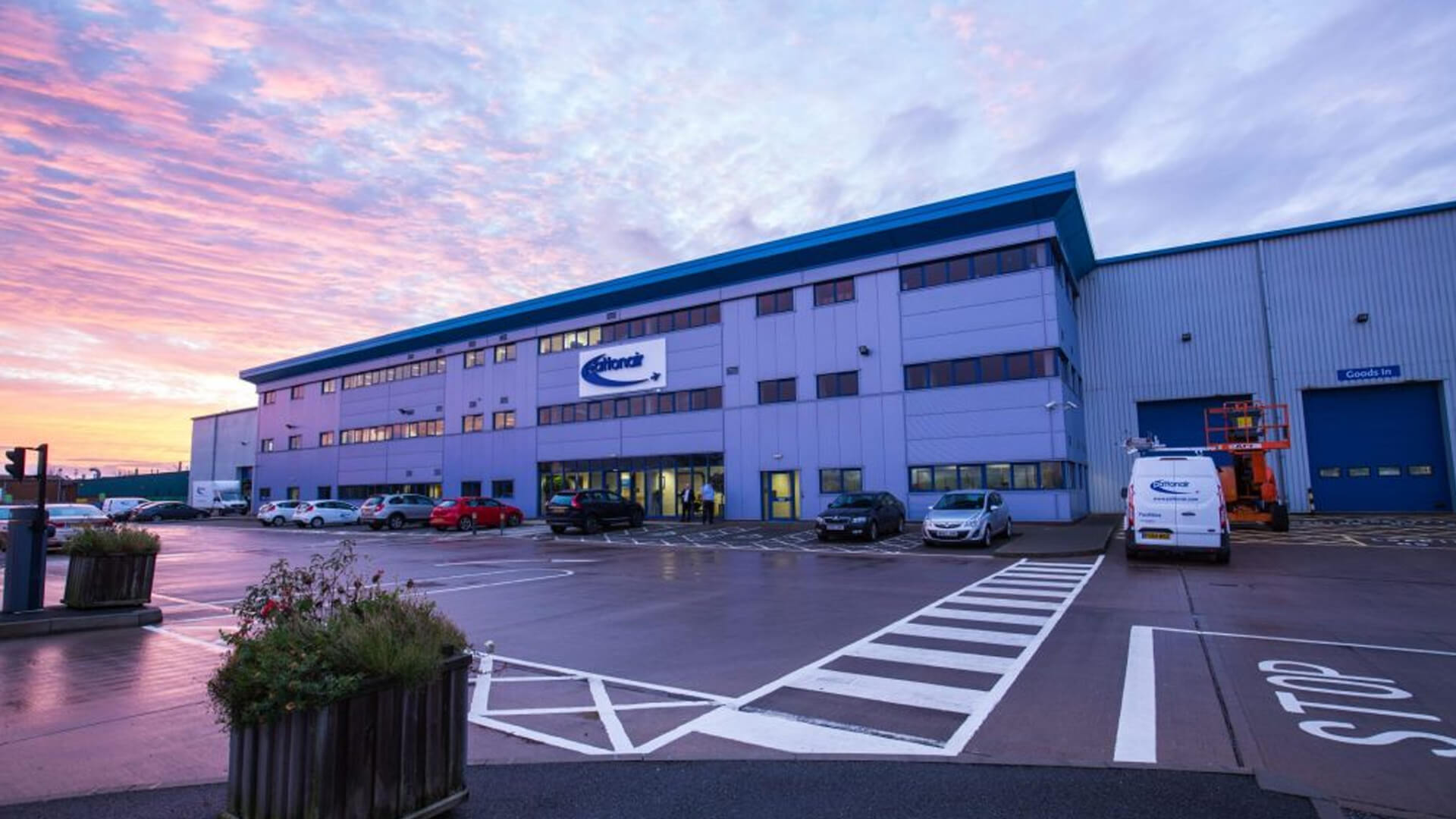 Global aerospace and defence supply chain specialist Pattonair has joined forces with two innovative companies to win EU funding for a ground-breaking technology venture.
The Derby-based firm is working with complex part machining specialists Advanced Manufacturing Ltd (AML) and technology start-up Parts Pedigree Ltd to create a digital cloud-based service for the aerospace industry.
The pioneering Parts Pedigree digital platform will help to minimise the loss of millions of pounds that parts manufacturers and customers endure every year through outdated paper-based tracking systems.
Using blockchain technology to notarise part certificates, the platform will allow businesses to track and view aviation parts and the related paperwork throughout their supply chain.
As well as providing a digital mechanism to record processes such as goods receipt and despatch, the project will be able to associate manufacturing and certification events with each component produced.
It is these multi-layers of innovation embedded within the project that secured the €120,000 grant from the EU's Internet of Things (IoT) Commission which provides crucial funding to organisations looking to bring pioneering digital solutions to market. The joint proposal scored an impressive 13.5 out of 15.
Earmarked as the 'supply chain of the future', the venture is set to bring a wide range of benefits to both suppliers and customers through greater visibility into the manufacturing and certification processes.
Pattonair CEO Wayne Hollinshead explained: "For some time the aerospace industry has needed a shared approach to the documentation of the critical parts it uses.
"While some companies were working from paper, others may have made the move to digital, but across different systems. Having to navigate this path increased the risk of costly delays, quality issues and ultimately unhappy customers and their suppliers.
"We expect to see a tenfold efficiency improvement with the introduction of this new system. It will play a huge role in our commitment to keeping the world flying."
Customers will be able to track where parts are, their status and be able to view the complete audit trail of related paperwork, which is crucial to track the lifetime of every single part.
In future, the data provided will help with parts forecasting, supply chain risk prediction and will ultimately deliver a better service.
"There's an enormous amount of paperwork attached to aircraft parts," said Tristan Whitehead, former Deloitte aerospace partner and founder and CEO of Parts Pedigree, based in Derby.
"Paper builds up in organisations, creating 'data islands' across the supply chain that are difficult to turn into actionable information.
"Sometimes there are problems with paperwork and, in most circumstances, the best practice has been to lock that part in a quarantine area, so that it doesn't end up being installed on an aircraft without proper documentation. This ties up working capital and adds friction to the supply chain.
"The industry is losing hundreds of millions of dollars in inventory write-downs, as they end up with a long list of parts they can't sell due to loss of documentation.
"The most expensive part is one that can't fly.
"What this does is fully automate the traditional paper certification process, create an electronic advanced shipping notice and completely automate the receiving process which ultimately connects 'data islands', providing a digital thread of data that is hugely beneficial to planning and risk management."
Dr Roger Singleton, project manager at AML, based in Sheffield, said that the idea of deploying critical part data for its aerospace production lines onto a secure blockchain platform "immediately caught our eye".
He added: "We always strive to stay ahead of the curve in relation to technology, and this fits so well with our digital strategy for the business.
"Aside from the obvious time and paper cost saving within our operations department, it sets the foundation to effectively produce what we are calling a 'part passport' for each component.
"The more we can track what happens to individual components through the manufacturing process, the more we can improve and deliver value both within the business and to the supply chain as a whole."
Jason Rance, Pattonair's group innovation director, said: "We are committed to ensuring our customers have the latest solutions required to optimise their supply chain.
"Our dedicated innovation team, Pattonair Labs, actively works to partner with the best and brightest across sectors to ensure we remain leaders in our sector via the collaborative development of leading edge supply chain solutions.
"We are excited to be part of what we feel is a truly leading edge digital development."