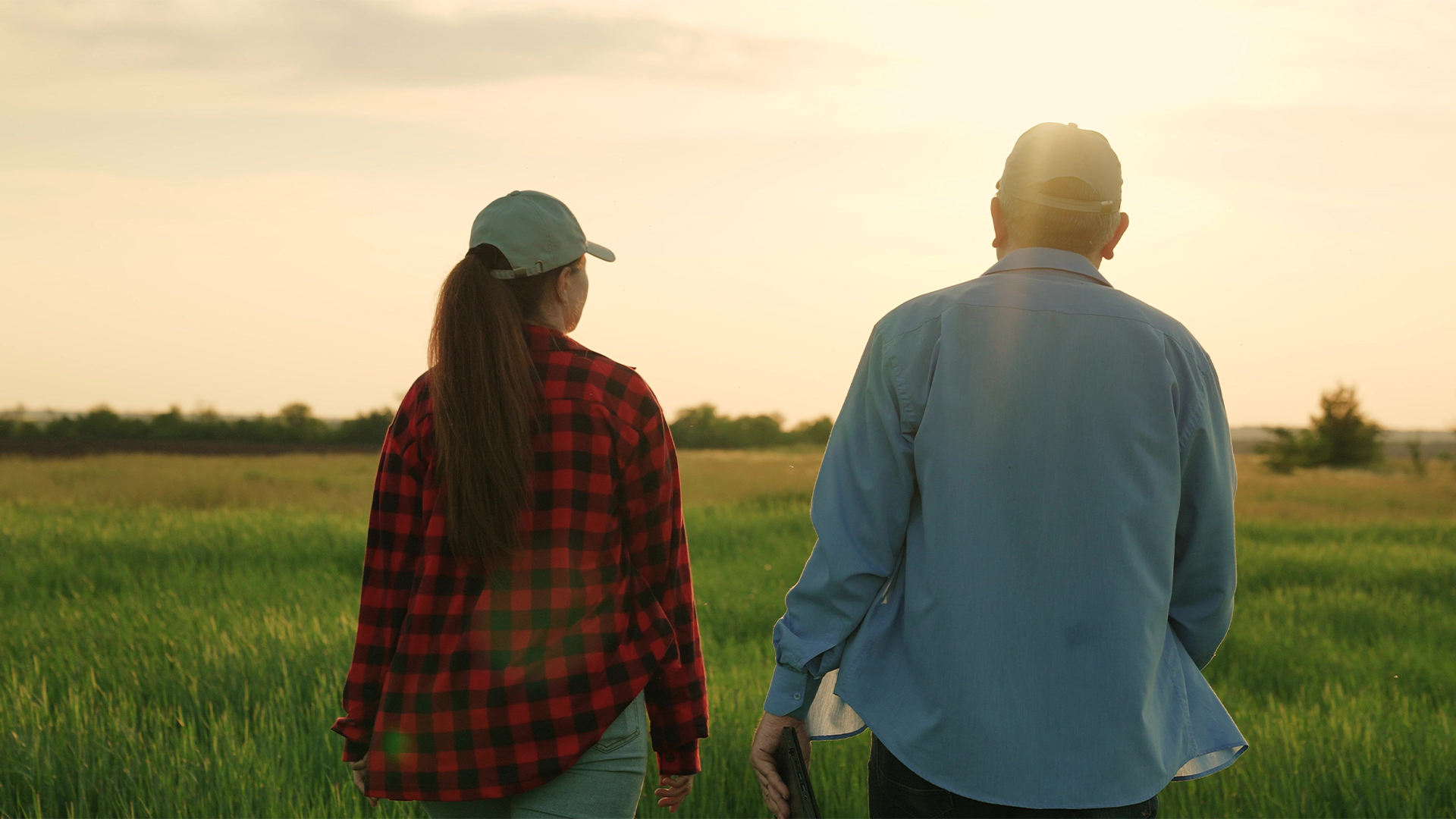 With 2024 just around the corner, farmers and agricultural business owners across the UK are beginning to prepare themselves for another harvest cycle.
The general outlook for the UK's economic growth is difficult, to say the least. The International Monetary Fund's October forecasts predicted the UK's growth for 2024 to be the lowest of the G7 nations.
But how is the 2024 outlook looking for farmers in the UK? And how can agricultural businesses adapt to protect their profits and futureproof their enterprises? We spoke to Andrew Laird, Head of Agriculture at Anglo Scottish Finance, to discuss some of the trends we can expect to see in the new year.
Diversification doesn't stop
In recent years, a growing onus has been placed upon farmers to diversify, becoming less reliant on a single income stream and developing different areas of their land to become more resilient in the event of a poor harvest.
Recent research from October 2023 indicates that 34% of British farmers have diversified their businesses, an increase of 6% from 2018. The difficult economic climate has had a minimal effect on the number of farmers considering a new diversification enterprise, dropping by 1% compared to last year.
Laird comments: "Diversification is moving forward from the top-end farms to the smaller ones – whether it's rentable yurts or living pods on your land or something bigger. Farmers across the UK are becoming more inventive in their diversification, whether it's setting up shooting ranges or turning woodland areas into games areas."
Many farmers remain confident in their new enterprise, with 37% expecting their annual returns to increase over the next five years. So, though investing in a new venture can be daunting, the long-term support and resilience provided by successful diversification remain lucrative for farmers in 2024.
Fixed costs could make the difference
For farmers owning and operating combinable crop farms, overheads (rather than yield) are expected to make the difference between surviving and thriving in 2024. Costs of fertiliser compounds like ammonium nitrate are expected to drop significantly, with an expected 25% drop in the price of essentials including spray, seed and fertiliser.
Farmers with the luxury of sufficient storage and cash flow to buy early are expected to increase their margins by stocking up on ammonium nitrate – but those unable to buy significant bulk quantities will be happy to see costs falling.
Utilities are another fixed cost being targeted by farmers across the country. Laird reports that a growing number of farmers are investing in technology designed to limit their utility expenditure. Ground source heat pumps, solar panels and other forms of sustainable energy generation are being financed with increasing frequency, a trend that is expected to continue throughout 2024.
SFI actions poised to have a larger impact
Updates to the Sustainable Farming Initiative (SFI) have made it a valuable asset for farmers to make use of and optimise their income wherever possible. The SFI 2023 offer includes an expanded range of actions for which farmers can access payment – these actions can be combined to ensure maximum annual payment for farmers.
Focusing on the most profitable SFI-eligible categories can reap huge benefits for farmers, particularly with a focus on integrated pest management. Producing a pest management plan and assessment will net a flat yearly sum of £989, while farmers can earn £673/hectare/year by creating habitats that encourage natural predators of crop pests.
Other sustainable crop management techniques can also help supplement income – farmers can earn £45/hectare/year by not using insecticide on their arable and permanent crops.
Second-hand market proves lucrative
For farmers looking to upgrade their machinery without compromising their cash flow, the second-hand market will continue to be a good cost-cutting mechanism. Laird reports an increase in the number of farms turning to the second-hand market to save money on machinery:
"There are plenty of great deals available for farmers looking to purchase expensive machinery like tractors, combine harvesters and ploughs. The used market has been increasingly popular through 2023, helping farmers save tens of thousands.
"Given how quickly farming assets can depreciate with heavy use, it's little surprise that the second-hand market is so popular – and we expect this trend to continue through 2024 and beyond."
AI innovation helps to increase efficiency
The use of AI in agriculture has been increasing at a rapid rate – the applications of this technology across the farming sector are myriad. Expect wider-spread adoption of AI technologies to increase farming efficiency and boost bottom lines.
In recent years, award-winning products like John Deere's See and Spray Ultimate have led the way in using computer vision and machine learning to detect weeds from crop plants. Bosch's ONE Smart Spray has driven this principle further in 2023, allowing farmers to receive customised herbicide strategy recommendations and monitor key areas where they could be applying herbicide more efficiently.
Laird comments: "Expect the most profitable agricultural businesses to be making use of AI-led technologies in 2024. The increased efficiency brought about by these technologies is saving farmers time and money, and this will only continue as the tech becomes more widely available."
Refinancing becomes more popular
In 2024, even the most profitable farms are likely to make use of refinancing facilities to fund investments in infrastructure. This trend has been visible in the later months of 2023, where high-performing farms have been more likely to refinance existing machinery to support repair work or improvements being made around the farm.
"Typically, but not always," says Laird, "equipment refinancing has been used by businesses who might struggle to afford the initial investment they need. However, in an effort to protect their business' cash flow, we've seen an increase in high-level, reliably profitable farmers opting to refinance their existing equipment to spread the cost of their investment."
In light of the uncertain economic conditions predicted for 2024, it's unsurprising that many farmers are looking at alternative ways to finance equipment or streamline their operations. UK agriculture is increasingly resilient and adaptable in the face of difficulties, and farm owners across the country are using every weapon at their disposal to protect their businesses.