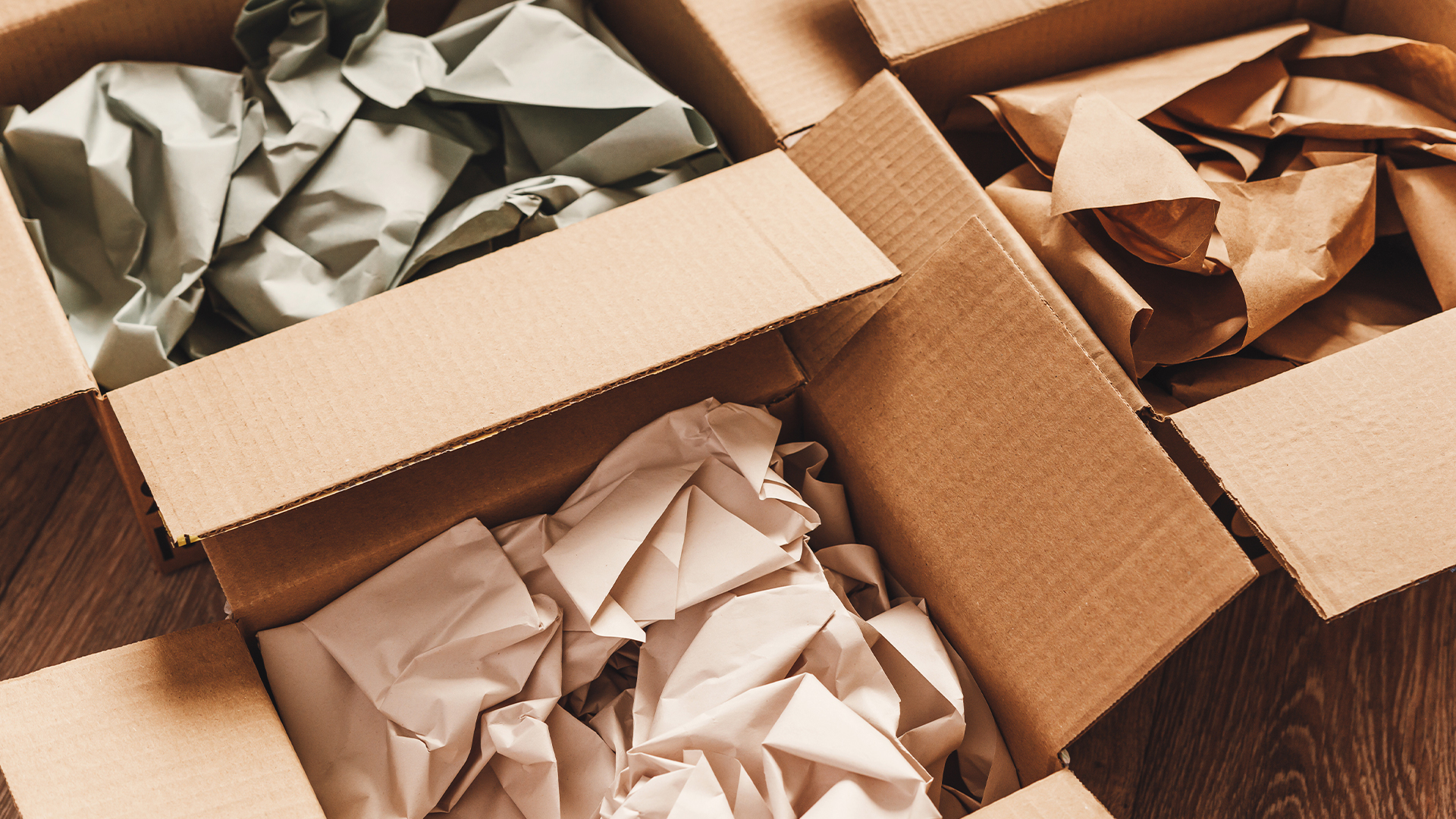 As the conversation around the environment and sustainability becomes increasingly prevalent and with 2050's net zero targets not that far away, we have a lot of unpacking to do around how UK businesses package products.
For instance, the Plastic Packaging Tax which was introduced in April 2022, requires all plastic packaging manufactured or imported into the UK to contain at least 30% recycled material. In 2023, the UK government is also introducing Extended Producer Responsibility, which means brands, distributors and supermarkets alike will be required to cover recycling costs for their packaging. The result of these restrictions will mean greater demand for packaging to be recycled at end of life, and for the recycling process to be as easy as possible.
The necessity for easily recyclable and sustainable packaging is only going to increase, so let's take a look at the retailers who are already paving the way.
We all know the feeling of frustration of ordering something relatively small online followed by the never-ending game of pass the parcel with yourself just to get into it. Thankfully that's not the case with all online retailers; in fact, reassuringly, some of the most popular online retailers are shifting behaviour and opting for fully recyclable (and simple) packaging options.
In-store, the UK's biggest supermarket chains are also taking steps towards innovating their packaging and reducing plastic use – particularly single use.
With 66% of consumers willing to spend more on products from sustainable brands and one-third happy to pay a premium for products that deliver on sustainability claims, it's clear that increasing numbers of people are making conscious decisions when it comes to their weekly shops. Online alternatives to the classic UK supermarket model are becoming more attractive because people know their groceries will be delivered in the most environmentally friendly and sustainable way.
Supermarkets wishing to go the extra mile can work with plastic manufacturers to help find sustainable packaging solutions. Here are some of the grocery companies that are making sustainable packaging really count.
There's just something so wholesome about this company. What started as supplying organic fruit and veg boxes in 1988 has naturally evolved into a one-stop shop for all the household essentials. With an ethos of 'all you need is less', Abel and Cole offers delicious organic food and drink with less waste and fewer food miles. Customers can get pretty much everything they need and feel good in the knowledge they're doing their bit for the planet. When it comes to their packaging waste, they'll pretty much pick up all waste on your next delivery and recycle or reuse it again. Even plastic bags.
What's more, they're a certified B Corp, never use air freight, and sustainability is at the heart of everything they do.
Remember the milkman days? These guys do. That's how they began their sustainable journey, 50 years ago. More recently, they saw an opportunity to go beyond the classic reusable glass milk bottles. Milk and More has now partnered with small sustainable suppliers to offer consumers eco-friendly food, drink, and more to customers' doors. They have a zero-waste range too that spans juices, store cupboard essentials, and household must-haves, whereby they'll collect and reuse again and again. Their charming milk floats are fully electric too.
If you've not yet heard of Good Club, they're definitely one to watch in terms of innovation and environmentally friendly packaging. It doesn't get much more friendly than a zero-waste approach. Their ethos is to make zero-waste shopping as simple as possible, with fully reusable packaging. Consumers have the option to shop from hundreds of sustainable brands at supermarket prices for products that are either entirely plastic-free or refillable.
They offer consumers over a thousand reusable items across food, drink, cleaning, and all your bathroom must-haves. Any products they can't offer as refillable are made from low-waste, environmentally friendly packaged solutions. Once you're done with your empties, you simply pop them in your delivery box, and they'll collect them the next day.
Online not for you?
If getting your weekly shop online isn't really your thing, then here are the two supermarkets you can visit in real life that are doing better than the rest to turn the tide on the damage supermarkets have done so far, with more environmentally friendly and sustainable solutions:
In terms of a 'traditional' supermarket, Waitrose is one of the smaller chains, yet by comparison, is making the biggest plastic reduction. A recent analysis from Which? found that Waitrose is leading the pack when it comes to plastic use, greenhouse gas emissions, and food waste. They're making the right moves by opting for sustainable suppliers and have committed to increasing reusable and innovative packaging solutions throughout their stores.
They have pledged that all their own-brand packaging will be reusable or made from widely recyclable or compostable material by next year, with 86% of their own-brand packaging so far meeting that goal. They just need to make sure their buyers are looking out for brands with the same sustainable packaging ethos when it comes to the items they stock.
It wouldn't be fair to leave Lidl out of the mix. According to the same report from Which?, they're head-to-head with Waitrose, coming out with the same overall sustainability score of 74%. While its no-frills, low-cost business model varies dramatically from that of Waitrose, Lidl is the greenest among the other big UK supermarkets. With lower carbon emissions and eyes firmly set on reaching net zero, its plastic and packaging will continue to shift away from single use. But they need to get a wriggle on if they're to hit that hefty 2023 target – they have a 'Lidl' way to go yet.
It's clear that offering consumers sustainable packaging will require a lot of work but it is also entirely possible. It's time for all supermarkets and grocery companies to begin investing more heavily in delivering sustainable solutions, not just for consumers but to protect our environment in the years to come.