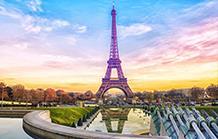 Today the European Commission releases its report on the progress of the European Union's energy plans, the 'State of the Energy Union'. Greenpeace has criticised the EU's energy plans as inadequate to meet the challenge of climate change and the commitments made at the 2015 Paris climate conference.
Greenpeace EU energy policy adviser Sebastian Mang said: "The EU's current energy plans don't come close to the scale of action needed to meet the threat of climate change. To keep global warming below 1.5 degrees, as agreed in Paris, the EU must accelerate its move to 100 per cent renewable energy, and it must scrap subsidies for fossil fuels. Most of all, the EU must ensure that all citizens can access, benefit from and contribute to renewable energy."
Greenpeace is calling on the European Union to:
Respond with urgency to the climate change crisis, by accelerating its transition to 100 per cent renewables and the phase-out of coal. The EU must exceed its current climate and energy targets, in order to meet its commitments made at the Paris climate change conference.
Prioritise and incentivise renewable energy and smart and efficient energy use, including by giving citizens control over their energy use and production. Not least, because this will deliver sustainable jobs and make economic sense: the renewable energy sector employed over one million people in Europe in 2015 and this figure is steadily growing.
Divest from fossil fuels, not least by halting harmful subsidies for fossil fuel and nuclear power, e.g. in the form of 'capacity payments' that keep dirty power plants in business.
Greenpeace is an independent global campaigning organisation that acts to change attitudes and behaviour, to protect and conserve the environment and to promote peace. Greenpeace does not accept donations from governments, the EU, businesses or political parties.