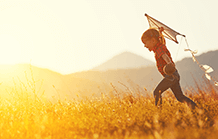 Internet-connected toys, now available to consumers in many countries, engage in 'conversations' with children by using built-in microphones and speech recognition technologies. But are children's secrets safe with these toys and could even their personal safeties be placed at risk?
The Norwegian Consumer Council (NCC) has examined the terms & conditions and technical features of two connected toys. It found spoken data, collected during the use of the toys, may be shared with third-parties and used for targeted advertising.
More worryingly, the NCC also found it possible to use a mobile phone to speak to a child through the toys, using a Bluetooth connection, with the link maintained up to 20 metres away.
The NCC concludes these failings of the toys are in breach of the EU Unfair Contract Terms Directive, Data Protection Directive and, possibly, the Toy Safety Directive.
ANEC Secretary-General, Stephen Russell, commented:
"Children are the most vulnerable of consumers and, although these new connected toys are no doubt fun, we need to ensure they do not lead to cynical exploitation of children or place them at a more serious risk. We and other consumer organisations need to ensure that this new generation of toys is not exploiting loopholes in the EU framework of legislation & technical standards. In the meantime, and before festive shopping, we ask consumers to visit the website of the #toyfail campaign