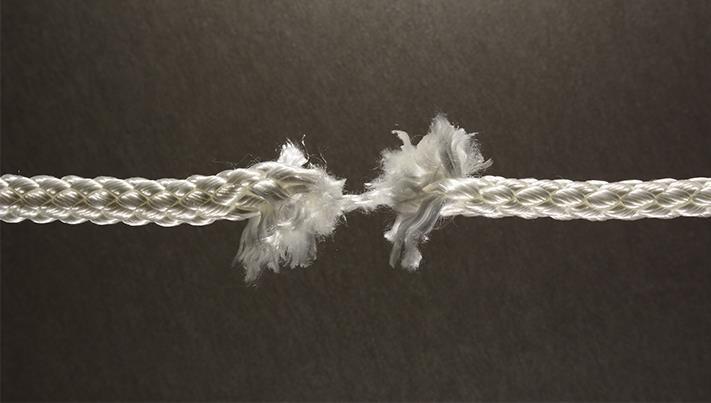 Jenny Tooth, CEO of the UK Business Angels Association highlights the importance of historical experience in understanding an unchartered Brexit future
In the run up to the UK's departure from the European Union, the term resilience has become synonymous in describing the traits that entrepreneurs and small and medium business leaders require to weather Brexit. As all industries within the UK are trying to assess the impact that leaving the EU will have on businesses and the economy, it is undeniable that the political unrest is proving somewhat problematic for all businesses. While we may be able to gauge the immediate aftermath of Brexit negotiations on larger businesses due to falling share prices, it is simply not as easy to evaluate start-ups and scale-ups under the same filter; the majority of which could be negatively impacted at the hands of such turbulence.
With all of this uncertainty in mind, it is therefore important to question what entrepreneur resilience actually means in the context of one of the most seismic events to affect the UK economy and private sector? For entrepreneurs to foster "resilience" and navigate the socio-political impact of events such as Brexit, what should they bear reference to? What experience would they draw from for totally un-ventured territory?
Entrepreneurs and small businesses face an array of challenges on the journey to success and to be resilient means having the ability to competently assess negative events and have the competency to be able to use it as a platform for future growth and success. While it would be incorrect to say that small business leaders cannot do this independently, the resilience that SMEs across the UK have, can only be enhanced by the advice of an angel investor who has the experience to guide them through unstable times. The UK's investor community, is the go-to knowledge bank for Brexit resilience, having weathered the 2008 crash and subsequent recovery across a vast plethora of sectors are of the upmost importance to SMEs.
It is undeniable that those who went through the financial crisis are in a better position to assist small businesses through Brexit. They have previously negotiated turbulent and uncertain economic times and thus their experience is of unparalleled importance to small businesses who have yet to encounter such conditions. Angel investors, as both a source of investment to scale-ups and industry knowledge due to many angels being alumni of the sectors they invest into, bring crucial assistance to scale-ups, which can often prove just as valuable as the financial injection which they also provide.
As angel investors are experts within their industries, they have the contacts and experience to guide the invested businesses in the right direction. This has grown evermore important in the run up to Brexit as SMEs require additional support in negotiating the uncertain political landscape. The private sector and investor community has a responsibility to assist UK SMEs in implementing contingency plans, understanding international scalability options and assessing growth strategies.
Angel investment extends well beyond the confides of categorised raises from faceless financiers, it provides experience-led confidence and sector expertise that proves vital in tackling one of the most seismic events to effect UK business this lifetime. Consequently, angel investors have become crucial in navigating a Brexit-proof private sector and thus their expertise is significantly important for UK SMEs.
It is because of this that trade bodies, policy makers and commentators bear a significant responsibility to assist UK SMEs in what will be one of the most critical periods in their business life, ensuring contingency plans, scalability options, growth strategies and immediate resilience responses to ensure their successful navigation of the seismic impact of Brexit.