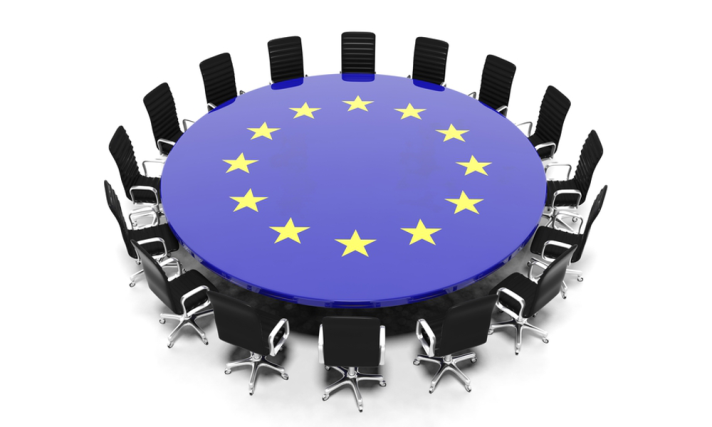 Future Predictions: What does the future look like for the consumer health industry, professional and government regulatory bodies and associations in the EU?
Sarah Greenidge, credibility expert and founder of WellSpoken (www.wearewellspoken.com), predicts what will happen in the future in terms of certain bodies within the EU.
WellSpoken is the wellness industry's first credible content accreditation. WellSpoken also provides the wellness industry with advisory services and training around communicating credibly so they are able to reach the WellSpoken standard of excellence for wellness
content.
Despite its explosion in popularity, the consumer health-wellness sector has so far lacked the regulations and guidelines needed for upholding credible content. The consumer is left on their own to decipher fact from fiction, while brands are vulnerable to criticism. At WellSpoken, we want to change this.
As this industry continues to evolve, there are some serious considerations that need to e made regarding consumer content to ensure businesses are not falling foul of any existing laws or regulation – which has tangible consequences – or providing poor quality information. How consumer health businesses can miss the mark?
Lack of substantiation
Substantiation of information is important because it provides transparency and validity, which builds and maintains confidence in the wellness industry. By ensuring information is presented in a reliable and accurate way, it provides the consumer with reassurance that the information being given is balanced, factual and supported by a credible source. It also aims to circumvent misleading conclusions and leaves no room for subjective interpretation by the public. Consumers should be able to easily identify and access the sources used to substantiate wellness content in order to make an informed and evidence-based decision. Every claim, argument or opinion needs to be analysed and supported, justified by credible evidence from research or other authoritative sources before it is disseminated.
If you are a business who is developing consumer content in-house, or are receiving information from third parties such as influencers/experts to be used on your brand platforms, the brand is responsible for ensuring that all content hosted on public-facing platforms (including contributions) meets the highest level of credibility. This includes referencing content with sources that are high-quality, reliable and evidence-based. It also means verifying the influencer or expert you use and checking they have the relevant qualifications and accreditations to be making any health-based claims.
Out of remit claims
When sharing wellness information and disseminating claims through any channel to the consumer, it is vital that you understand your remit of advice. The consumer's safety and wellbeing should always be of paramount importance, and how they may interpret claims should always be proactively considered before claims are made public. It is your responsibility to ensure they are only receiving evidence-based, credible and reliable information. It is crucial that you only provide statements that sit within your area of expertise and not beyond the boundaries of your qualification(s) or speciality.
Your claims as a brand, online influencer, publisher or expert should be backed by a qualified individual who has been trained to provide specific advice in that area. There should be evidence that the individual themselves adhere to a professional code of conduct. If you are unable to provide advice to the consumer because it falls out of your remit, referral to an appropriately qualified individual should be stated where relevant. For example, by providing recommendations that have been validated by a registered and credible health-care professional or a nutrition, fitness or wellbeing specialist.
Sharing information or claims that can be viewed as misleading, inaccurate or poorly researched will result in distrusting consumers and a negative reputation for a wellness brand. By extension, this perception will affect the wellness industry as a whole. Within your wellness content, it is also important that you do not provide opinion, hearsay, or anecdotes that can be perceived as unfair, deceiving, misleading or as disguised promotion.
Advertisers must also ensure they do not mislead or exploit consumers by failing to make it clear when advertising is paid-for. When publishing paid-for advertising on social media, this may be avoided by adding #ad or another clarifying statement to the end of the publication.
Unauthorised claims
There are strict requirements in place regarding health and nutrition claims made in relation to food and food supplements. At present and for the foreseeable future, only health claims listed as authorised in the EU Register, or claims that the consumer would understand to have the same meaning as an authorised claim, may be used in marketing communications. For example, products advertising themselves as "sugar free" must contain no more than 0.5g of sugars per 100g or 100ml. Other claims, such as describing a product as "high" in fibre or vitamin C, are also covered.
Brand and businesses seeking to make authorised health claims must hold documentary evidence showing that their product meets the conditions of use of the claim as specified on the EU Register.
The main hurdle on which marketers fall is not having adequate evidence to back up their claims. In order to avoid struggling to defend a claim made by a member of the public, marketers should make sure they understand how their advertising claims are classified under the CAP Code (and other applicable advertising codes) and embark on a process of due diligence of each of their advertising claims to future-proof their marketing.
The wellness industry, like any other industry, must self-regulate to avoid falling foul of any of existing advertising or marketing legislation. At WellSpoken, we are leading the charge to ensure that self-regulation can become a formalised reality.