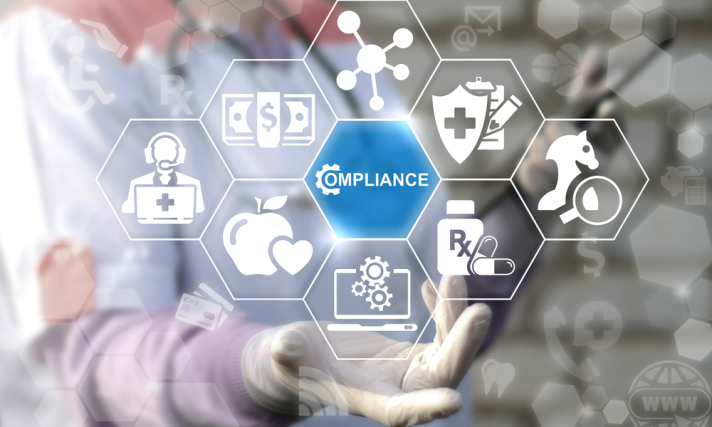 SUPPORTING INNOVATION WITH REGULATION
Innovation within the pharma industry is rife. But with innovation comes new and complex regulatory frameworks. The impeding impact of Brexit could also further increase this complexity, but while the shift will have a considerable effect, Dr Maureen Graham, MD of Diamond Pharma is optimistic about a post-Brexit world.
As European pharmaceutical companies invest in new areas of gene and cell therapy, the regulations surrounding these medicinal areas are becoming more and more complex and evolving at a rapid rate. These industry developments add to an ever-changing regulatory landscape, which has led to pharmaceutical regulatory consultancies being increasingly brought in to help these companies navigate the highly technical challenges.
Maureen Graham, MD of pharmaceutical technical services and consulting group Diamond Pharma Services, says that as guidelines are changing all the time, it is critical that pharma companies stay up-to-date in order to progress new products as quickly and smoothly as possible.
"When you work in cutting-edge arenas that have hundreds of guidelines, ensuring rigorous regulatory support and pharmacovigilance when it comes to strategy, development and clinical trials, for example, is obviously extremely important," she observes.
"This means that pharma companies need support over the full regulatory spectrum, from regulatory services through to pharmacovigilance and compliance. We've recently moved to a new state-of-the-art office in order to better facilitate that kind of integration, offer a thorough, joined-up view of regulatory developments, and stay at the forefront of this sector. Such services are going to be even more valued moving forward due to events like Brexit."
She says that the pharmaceutical industry is at a particularly exciting stage, with the increasing prevalence of cutting-edge gene and cell therapies as well as new biologic and biotech products. "But the reality is that with this comes added regulatory complexity. For example, even established US companies can find the transition to the European frameworks to be very challenging. The Regulatory Authorities within Europe have a different focus which requires a careful and rigorous translation of development plans and regulatory interactions. There are also new schemes, such as the European Medical Agency's PRIME Scheme, which bring great opportunities that we like to be involved in. Our vigilance in staying on top of external changes meant we were able to help a company become one of the first to be accepted onto this scheme."
The impending impact of Brexit could further increase this complexity, but Dr Graham is optimistic that, while the shift will have a considerable effect, pharmaceutical regulatory consultancies with the right specialist knowledge are well-positioned to facilitate operations in the new regulatory dynamics of a post-Brexit pharma world.
"If you have experience in European regulatory affairs, that won't become obsolete overnight. Pharma companies will still need support in European markets – that's why we've invested in maintaining a strong presence in the region, with offices in the Netherlands, Spain and Central Europe. They may have to take actions such as extracting their marketing authorisations from Europe and submitting as nationals instead. If they don't have the resource or expertise internally, then consultancies will continue to have their part to play."