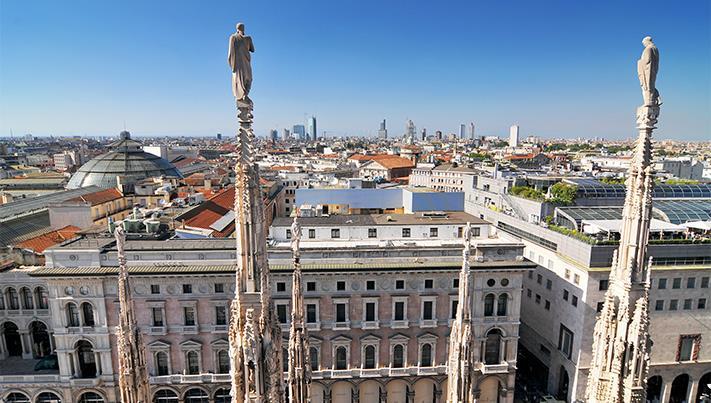 Heficed Launches New Location in Milan to Meet Growing IT Infrastructure Demand in Region
A growing number of network infrastructure providers choose Lombardy, Italy, and the city of Milan, as a critical European area to be present in. The region's proximity to Africa, a rising number of international IT businesses in the region, opportunities that arise due to Brexit, and the global burgeoning IaaS market all at play in these developments. An example of the trend is Heficed, a network infrastructure provider, which just launched its new point of presence in Milan.
The growth of the global Infrastructure as a Service (IaaS) market shows no signs of slowing down. According to Market Research Future (MRFR), the IaaS market segment will reach 59 billion USD by 2023, with a compound annual growth rate (CAGR) of more than 23% during the period between 2017 and 2023.
In the wake of such growth rate, specific regions, such as Lombardy in Italy, are benefiting from this global tendency more than others.
"A couple of reasons were at play when choosing Milan as a destination for Heficed to expand to," explained Vincentas Grinius, CEO of Heficed, an IP address, cloud, and dedicated server provider.
"First, we got continuous inquiries from our customers on whether we are planning to become present in Italy, and we reacted upon it. Second, the digital business climate in Lombardy is really favourable. With Milan being one of the key European beneficiaries of enterprises leaving London due to Brexit, as a company, we strive to be where our current and potential customers need us the most."
Lombardy's – and Milan's specifically – presence as a go-to IaaS region is confirmed by the fact that global players such as AWS and IBM are already present in the vicinity or will be in the nearest future. AWS is set to open its 1st in Italy and 6th in Europe region in 2020, while IBM has opened a centre of digital technology, IBM Studios, this spring, and is set to invest 40 million euros over the next nine years.
Another pulling factor working in favour of Milan and Lombardy is its closeness to North Africa, when compared to other European regions with similarly developed data centre infrastructure, such as Frankfurt or Stockholm. Businesses want to be able to reach North Africa at low latencies, but the less advanced African IT infrastructure environment leads them to choose alternative locations outside the continent.
"An important factor in choosing Milan as our new point of presence is its relative proximity to North Africa," commented Grinius.
"When it comes to reaching servers located in Africa, European cities in the Northern part of the continent offer poorer latency. Milan, with its developed data centre infrastructure, is a great compromise for companies in need of a server location fairly close to the African continent yet unwilling to invest in the still-developing data centre ecosystem in Africa."