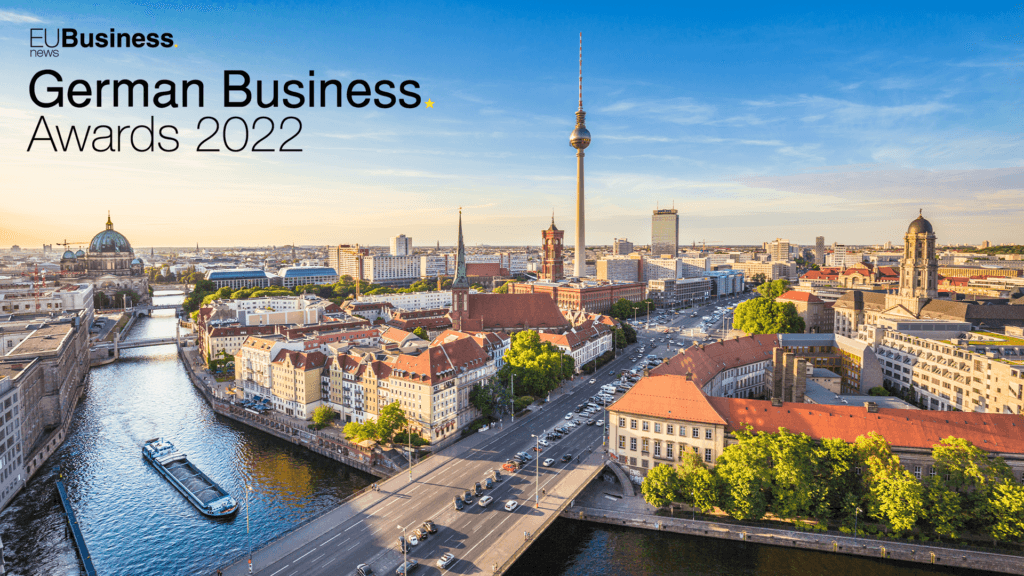 United Kingdom, 2022 – EU Business News Magazine has announced the winners of the 2022 German Business Awards.
This past year has seen an influx of businesses rising from the ashes that were created by the global pandemic. The winners in this supplement offer products and services that are altering our perception of sustainability, technology, construction, food, health, and much more. They have conquered an assortment of complications and unfortunate situations to secure these prestigious accolades.
Business in Germany is inspiring the rest of the world as its leading companies conquer all challenges thrown their way. The globally recognised economical progression of Germany truly shows dedication to a better future. Breathing life into their industries, the companies we showcase here have become a motivational source for our own business endeavours.
Celebrating the achievements of this year's winners, Awards Coordinator Holly Blackwood commented: "This year, the German Business Awards celebrates a variety of enterprises making a huge difference to the corporate landscape of Germany – and beyond. EU Business News is proud to present these awards, and we wish each winner the best for the future."
EU Business News prides itself on the authenticity and uniqueness of its awards and winners. In this way, all of our winners are rewarded for their absolute dedication and innovation. We evaluate all performances of a collection of businesses, from over the past 12 months, to guarantee the most revolutionary parties gain one of our brilliant accolades and sincere congratulations.
To learn more about our winners and to gain insight into the working practices of the "best of the best", please visit the EU Business News website https://www.eubusinessnews.com/awards/german-business-awards/ where you can access the winners supplement.
ENDS
NOTES TO EDITORS
About EU Business News
The EU is a vital and exciting region filled with businesses and individuals creating unique innovations, supporting their customers around the world and, ultimately, driving change. As such, EU Business News aims to provide an absorbing overview of this exciting region and the businesses and individuals operating within it.
Much more than just a magazine, alongside our online publication EU Business News also boasts an informative newsletter, a regularly updated website and a series of awards programmes showcasing the excellence of businesses and the individuals behind them from across this vibrant region.
As subscription to EU Business News is free there is absolutely no reason not to sign up to receive this informative and fascinating resource.
About AI Global Media
Since 2010 AI Global Media has been committed to creating engaging B2B content that informs our readers and allows them to market their business to a global audience. We create content for and about firms across a range of industries.
Today, we have 14 unique brands, each of which serves a specific industry or region. Each brand covers the latest news in its sector and publishes a digital magazine and newsletter which is read by a global audience. Our flagship brand, Acquisition International, distributes a monthly digital magazine to a global circulation of 108,000, who are treated to a range of features and news pieces on the latest developments in the global corporate market.
Alongside this, we have a luxury-lifestyle magazine, LUXlife, which appeals to a range of high-net-worth individuals, offering them insight into the latest products, experiences, and innovations to ensure they can live the high-life to its fullest.