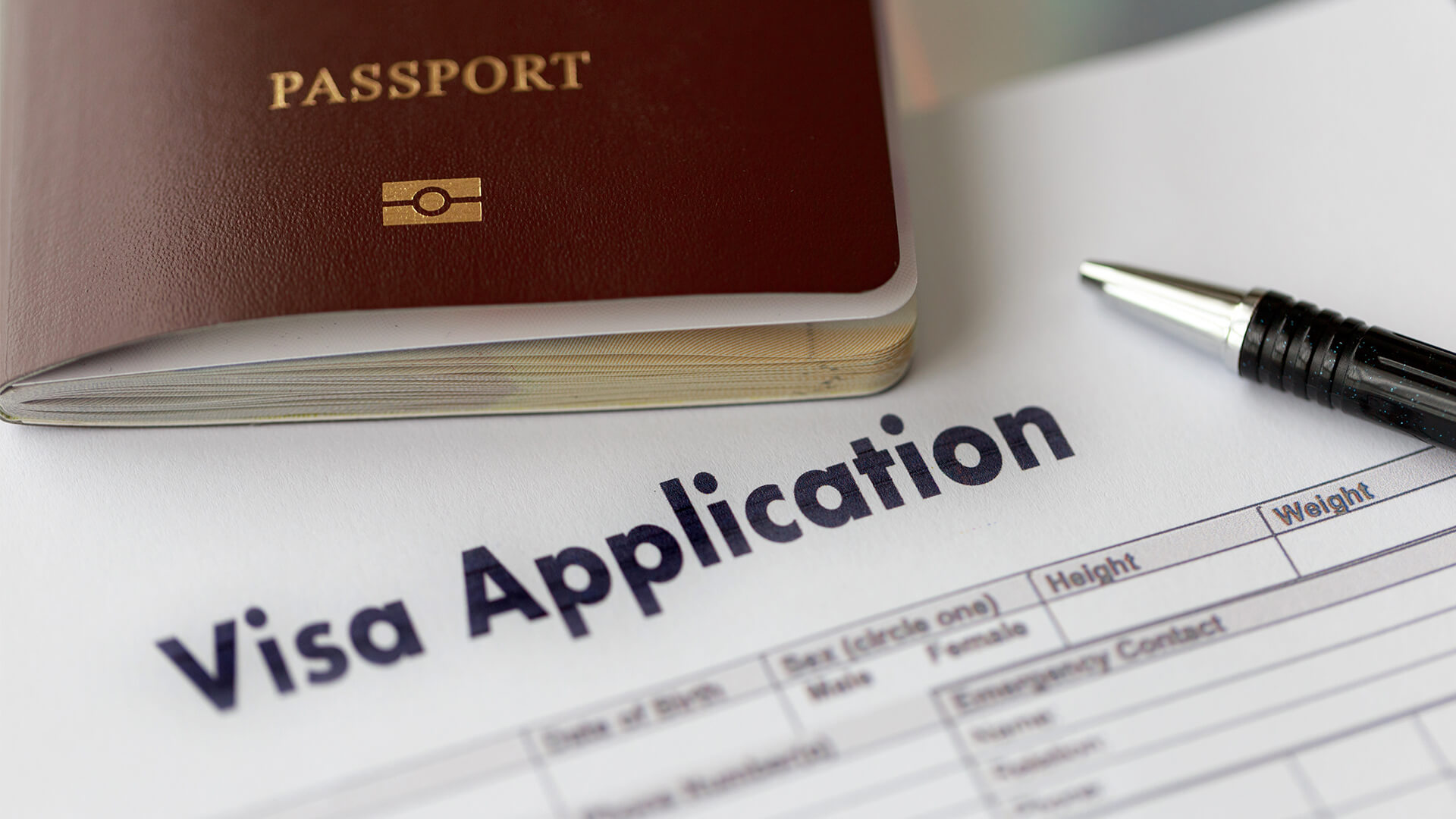 The UK has more finance and banking vacancies in 2022 than ever before, with more and more jobs filled by overseas workers. In this article, we'll look at the visas that are available for finance and banking jobs in the UK…


Great Britain has always been a popular destination for overseas workers due to the volume and variety of positions available. The rules regarding getting a work visa for the UK may have changed recently, but that has put few overseas workers off – particularly within the finance and banking industries.
Figures show that 19.5% of UK financial services staff are from abroad. In this article, we'll explain what sort of visas are available for finance and banking jobs in the UK.
What are the Different Types of Visas Available in the UK?
Following the UK's departure from the European Union in January 2020, new rules were put in place for those hoping to live and work in Great Britain. In order to relocate to the UK, overseas workers now need to match a certain set of criteria as well as, gaining a sponsorship and a visa. Below we're going to be taking a look at some of the different visas available to those looking to work in the finance and banking sector as well as, reviewing some of the requirements.
The Skilled Worker Visa
Introduced in January 2021, the Skilled Workers Visa allows foreign nationals to live and work in the UK finance and banking sector if they have a confirmed job offer from a UK company or organisation. In order to be eligible for a Skilled Worker Visa, the following criteria must be fulfilled:
The offered job is

eligible

under the visa scheme

The UK employer has been approved by the Home Office

The offered job pays a minimum of £25,600 per annum or £10.10 per hour
The Skilled Worker Visa usually has a term of five years, after which the visa may, under some circumstances, be renewed for a further length of time. This kind of visa will generally only be available to those who have qualifications and experience of working within a particular sector.
The High Potential Visa
For those who are not eligible for the Skilled Worker Visa, perhaps due to a lack of working experience, the High Potential Visa may be an alternative option. This visa is available to people who have graduated from an eligible international university within the past five years and can demonstrate their potential to provide value to the UK workforce.
The High Potential Visa, which was introduced in May 2022, offers a short term (two years) gateway to the UK for overseas nationals, provided that their university is on the accredited list.  This type of visa could work well for economics, accounting and finance graduates.
Global Expansion Visa
This kind of visa is available for those who work for a banking or finance company overseas and are tasked with opening a new branch of the company in the UK. To be eligible for the Global Expansion Visa, candidates must:
The Global Expansion Visa runs for 12 months, and in some cases, an extension may be granted at the end of this term. Should you require an extension, it's advisable to apply well before the end of the existing contract to avoid problems.
Senior or Specialist Worker Visa
This visa replaced the old intra company transfer visa back in April and offers senior managers and specialist employees the chance to undertake a temporary work assignment in the UK. The route is part of the new global business mobility visa. To be eligible for this type of visa candidates must:
Be an existing employee of a UK Home Office approved company

Have a detailed certificate of sponsorship from the employer

Possess a job included on the list of eligible occupations

Earn a salary of at least £42,000 per year
The senior or specialist worker visa does not lead to permanent residence in the UK and time spent on this visa does not count toward settlement for an indefinite leave to remain application.
However, if  a senior or specialist worker visa holder does want to apply for indefinite leave to remain in the UK then there is the opportunity to switch their visa options, such as the skilled worker visa.
Ready to Relocate to the UK?
When the trigger was pulled on Brexit, many foreign nationals feared that it spelled the end for opportunities to live and work in the UK. However, we've shown in this article that talented and skilled workers are still very much  in the UK.
This is particularly true within the banking and finance sectors which are currently crying out for qualified and experienced personnel. A combination of Brexit and the global COVID-19 pandemic has meant that there are more empty seats in these sectors than ever before – thus increasing the chances of success for overseas professionals wishing to experience life in the UK.
When considering a move to the UK, it's important to first read all of the criteria for your chosen visa really carefully to make sure that you're eligible to apply. It's also crucial to leave plenty of time as the process can often take up to six months to complete.