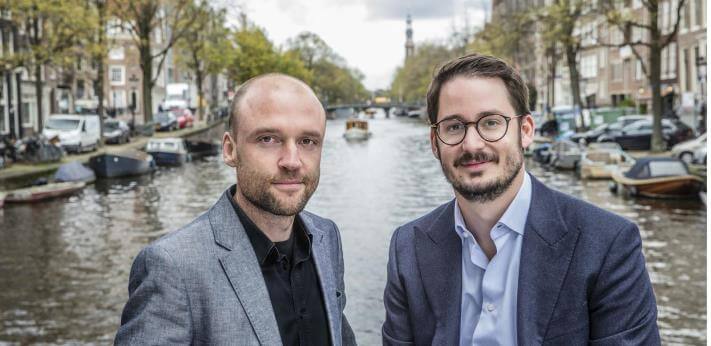 EclecticIQ lands series-b investment of €14 million to make cyber threat intelligence accessible to organizations at any level of cyber readiness.
On the 9th November, the global provider of Cyber Threat Intelligence technology solutions and Fusion Center operator, EclecticIQ announced a Series-B investment of €14 million. The investment round is led by Keen Ventures Partners with the participation of existing investors. This investment follows a Series-A investment in May 2016 of €5.5 million led by INKEF with KPN Ventures also participating. Investment in the organization now totals over €20 million.
Founded in 2014, EclecticIQ employs a team of 60 with unique skills and strong analyst backgrounds. It holds offices in Amsterdam, London, and Herndon (Virginia, USA). The Series-B investment makes EclecticIQ one of the best-funded cyber security scale-ups in Europe. It will lead to accelerated expansion of its workforce, with a focus on expanding its portfolio of technologies and capabilities of its Fusion Center offering.
EclecticIQ supports dedicated teams of threat analysts working continuously to de-risk an organization's cyber profile by building an accurate picture of its cyber threat landscape. Previously, threat intelligence capabilities were only found at organizations with the highest risks such as Governments, Critical National Infrastructures and regulated industries such as banking. Today, threat intelligence is on the agenda of many organization's boardrooms due to advanced attacks that often reach mainstream media and regulation requirements such as the upcoming EU General Data Protection Regulation (GDPR) and the Cybersecurity Information Sharing Act (CISA).
"EclecticIQ plays a pivotal role in supporting our customers and partners in their fight against the accelerating landscape of cyber threats. Agility and human enablement is key in bringing back balance in our fight against cyber adversaries." said Joep Gommers, CEO and founder of EclecticIQ. "We're in a unique position to not just enable analysts with the tools they require to be as productive as they can be, but also to give them access to the world's leading intelligence suppliers without the hassle of complicated integration and procurement."
EclecticIQ Platform provides an advanced analyst-centric toolset and intelligence reporting capability, including automated instrumentation of IT Security Controls for prevention and detection. It is the market-leading Threat Intelligence Platform for national governments, due to its scalability and on-premise offerings that meet the most demanding intelligence requirements.
EclecticIQ Fusion Center further empowers analysts by giving unified access to the world's supply of leading threat intelligence suppliers, thereby enhancing in-house analysts' efficiency, capability, and freeing up time to research advanced threats and hunt for unknown risks.
Many organizations kick-start or scale their threat intelligence capabilities as the number and complexity of cyber threats continue to rise. Actionable intelligence drives internal decision-making at various levels from Security Operations and Incident Response to C-level executives. By sharing intelligence with trusted partners, organizations collaborate to build an active shield against existing and future attacks.
"Impressed by the technology, the team and the huge potential of this market, Keen is proud to further support the spectacular growth of EclecticIQ" said Alexander Ribbink, General Partner at Keen.
Challenges that organizations report include, amongst others, finding threat analysts and lack of staff expertise. To make cyber threat intelligence accessible to organizations with a lower cyber maturity capability, less resources and smaller budgets, EclecticIQ will further develop its product portfolio and support mid-market through modularization.
As a first step towards this goal, EclecticIQ Fusion Center Intelligence Essentials, was announced last week, enabling organizations to kick-start their threat intelligence activity. It is offered entirely online, includes a free trial, can be acquired directly and consumed immediately without complex setup.