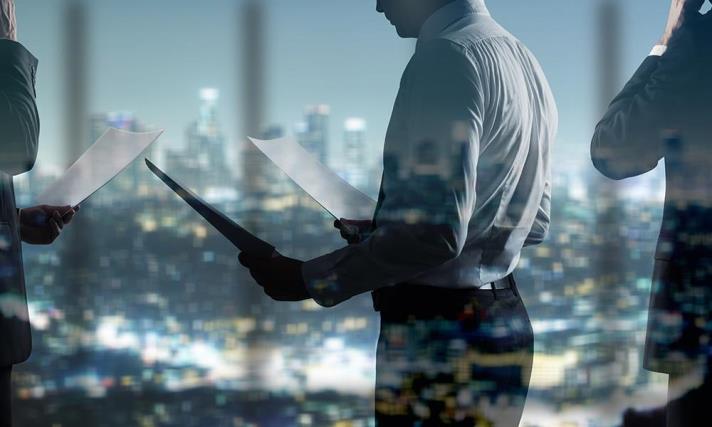 In today's economic climate, ahead of the United Kingdom leaving the European Union (EU), a number of UK companies are looking closer to shore for outsourcing services as they aim to bridge the gap between their base and their service partners. Since the 1980's, Ireland has been increasingly recognised as a global hub for providing BPO services and has a competitive advantage in offering stable, innovative, and flexible services to world class organisations.
With benefits, including lower costs, previously driving the movement of an offshoring approach, there has been an international shift towards nearshoring by organisations and this is for a variety of reasons. Chiefly, organisations wish to retain a larger piece of control over their services and develop a partnership with their service providers. In order for this to be successful, proximity is key, and is among the main reasons that British companies are looking across the Irish Sea for new outsourcing partners.
Here David Corcoran, Global Outsourcing Advisor for Enterprise Ireland, explores the reasons why more and more UK organisations are choosing to pair with Irish companies as they weigh up the benefits of moving from an offshoring to nearshoring model.
Proximity
Distance plays a huge factor for a company deciding whether to look closer to home or further afield for their BPO requirements. Ireland is extremely accessible and therefore both cost and time efficient compared to travel to countries across offshoring hubs in Asia.
With 14,500 flights made between Dublin and London Heathrow alone in 2017, Dublin to London is Europe's busiest air route. There are also multiple options for travel to by air and sea to various Irish locations from across UK. This allows companies on both sides of the Irish Sea to visit regularly, facilitating more face to face time, which in the long-term will help develop a much stronger working relationship. Increased training between staff can also be provided in person more regularly, and UK companies can ensure that the culture of their organisation is being reflected by their Irish service providers.
An Effective Time Zone
Sitting in the same GMT time zone ensures that an Irish service provider is working within the same business hours and should be seen as an extension of a UK organisation, whereas an offshoring model must navigate a multitude of time zones. This often leads to a strain for both workforces, meaning production and efficiency may take a hit. It also ensures that any issues can be communicated and escalated to resolution immediately by senior officials in real-time situations effectively and without delay.
A Multilingual Hub
Nearshoring with an Irish provider also limits the challenges of, cultural differences or language barriers. Following the UK's exit from the European Union, Ireland will sit as the only native English-speaking country in the EU. It is therefore perfectly positioned to support British companies across the European Union.
The jewel in Ireland's outsourcing crown is its reputation as a multilingual hub and a hotbed for a well-educated and progressive workforce. Ireland's focus on quality over low cost ensures competitive employee salaries are offered within the customer contact and business processing sector. In the long-run this allows the country to attract premium talent from across Europe. With a war on talent and skills ongoing internationally, Ireland's ability to provide talent on tap and a skills injection to the UK economy is crucial with over 6,000 jobs being supported by outsourcing trade between Ireland the UK. (Enterprise Ireland data, March 2)
Industry giants, including Citibank, Dell, Facebook, Google, HP, Microsoft, PayPal, and Vodafone are all based in Ireland, and while some have relocated their customer service teams, many have sought out indigenous Irish firms such as Abtran, Eishtec, SalesSense, Westbourne IT, to provide services initially in Ireland. As partnerships have developed and matured, Irish providers have successfully scaled with these companies internationally, and have consequently developed their own new customer bases across the UK, in various industries including financial services, pharmaceuticals, telecommunications, and utilities.
Innovation
With Irish SMEs recently positioned among the most innovative in Europe by the European Commission, innovation is a bedrock of Ireland's reputation in the services sector. Irish service providers believe their advantage over competitors further afield is their drive for continuous advancement and innovation in services. The same customer-first priority is provided whether it is a 10 seat, 100 seats, or 1000+ seats service. By being nearer to clients, and developing a partnership approach, there is increased opportunity to create bespoke innovative solutions – a prime reason why UK companies are adopting a nearshoring model and looking closer to home through sourcing an 'Irish Advantage'.
David Corcoran
David Corcoran is Global Outsourcing Advisor for Enterprise Ireland, based in London. Enterprise Ireland is the Irish Government organisation responsible for the development and growth of Irish enterprises in world markets.