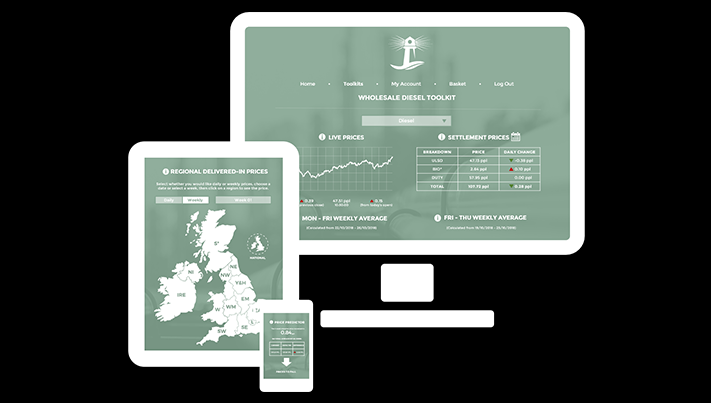 Portland Analytics have today announced the launch of their new online subscription platform, Portland Pricing.
Aimed at organisations that want to better understand their fuel prices, the platform provides much needed visibility of the underlying wholesale cost of fuel to track premiums charged by suppliers, insight into when to buy fuel in order to take advantage of market movements, and publishes regional price variations throughout the UK and Ireland.
In the last twelve months alone, the wholesale diesel price has fallen as low as 92p and risen as high as £1.08 per litre, making it imperative to secure the lowest possible price versus the wholesale base cost.
Subscribers of the platform can choose from three 'toolkit' options that cover every part of the downstream supply chain from refinery to petrol station pump. Additional features such as a fuel price comparison tool, an online calculator for fuel surcharges, and daily oil market headlines are available to choose from.
James Spencer, Managing Director of Portland Analytics commented, "I am excited to bring this ground-breaking pricing service to the market. Many businesses will benefit from having access to fuel price information and our services are designed to work with them all, from the smallest to the very largest organisations."
Further information or a free demo request visit the Portland website