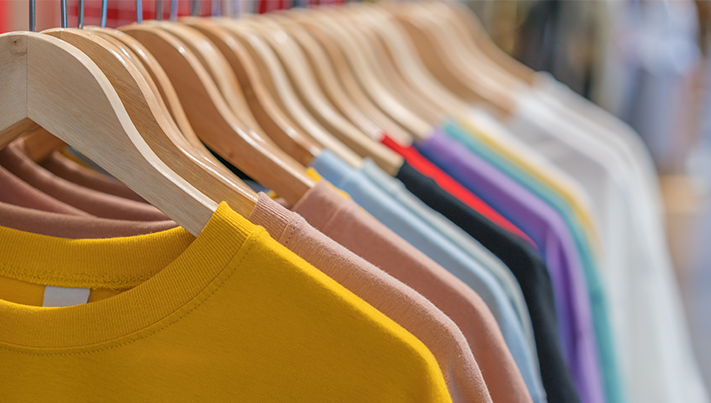 Eurostop provides fiscalisation and multi-lingual capability to meet tax and retail requirements for German and Dutch trading
Eurostop has announced that The Baird Group, one of the largest menswear wholesalers in the UK, has selected Eurostop e-pos touch for its Ben Sherman stores in Holland and Germany. The company selected Eurostop's solution for its delivery times, fiscalisation and multi-lingual functionality to meet the language and legal tax requirements that will come into force for retail transactions in Germany in 2020. Eurostop implemented the EPOS hardware and software within two weeks, connecting to Ben Sherman's existing stock system using Eurostop's own API. The Baird Group labels include many leading menswear brands including Jeff Banks and SuitDirect, Gibson London, Pierre Cardin and Scott.
Using Eurostop's POS to record customer and sales data at tillpoint and with the integration to its own stock systems, Ben Sherman will be able to manage stock replenishment seamlessly and meet the local country fiscal legislation. The Eurostop solution is sufficiently flexible to meet VAT and fiscalisation regulations, whether this includes recording transactions in store, sending the fiscal data electronically to government tax systems, simply recording the information so that it is ready for inspection, or, as is the case in some Eastern European countries, printing receipts on special fiscal printers, or any combination of these options.
The multi-lingual capability in Eurostop's POS system also allows each of the Ben Sherman stores to have tillpoint displays in the local language, making them easier for staff to use.
Roy Meunier, Product Delivery Manager at Eurostop said; "Eurostop's retail management system has been developed to comply with European fiscalisation legal requirements, enabling The Baird Group to use the POS solution across different countries. The new fiscal rules are becoming increasingly common, with some 15 European countries already adopting them including France, Italy and Austria, with Germany and Poland looking to implement legislation in the next couple of years. We have designed our connected retail systems to work seamlessly across country borders, while also meeting the local language requirements for retailers."