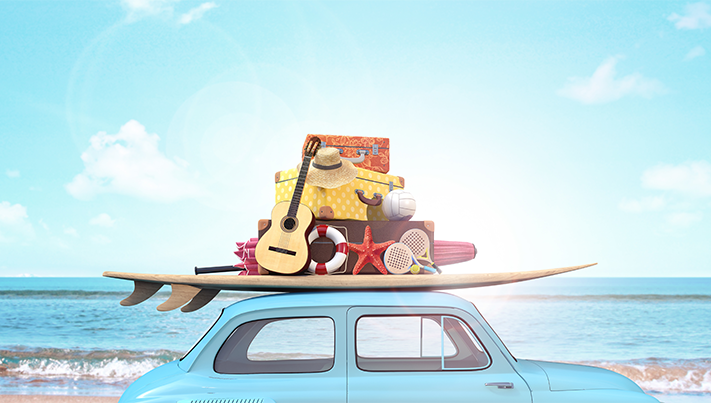 ● On average Brits spend £691 on a summer holiday, but the true cost is actually £1,748 when you factor in things like insurance, clothes, transport and pet care
● Overlooked holiday costs include £141 on new holiday clothes, £109 on pet care, and even £83 on pre-holiday tanning
● TrustedHousesitters has partnered with financial advice service Boring Money to provide money saving tips to reduce your holiday spend
New research has revealed the true cost of a summer getaway for UK holidaymakers is actually £1,057 more than they had originally budgeted for.
Pet and house-sitting company TrustedHousesitters spoke to over 2,000 UK holidaymakers and found that the average amount we spend on travel and accommodation for a summer holiday is £691 per person. However, when you take into account costs that are often overlooked when budgeting for a break, like pre-holiday beauty treatments, insurance, pet care and spending money, the true cost increases to a massive £1,748 per person.
Forgotten Holiday Costs
The largest expense on top of travel and accommodation for a summer break is spending money, with Brits taking £421 away with them on average. This is followed by clothes (£141), pet care (£109), car hire (£93), insurance (£93), pre-holiday tanning (£83), holiday toiletries (£81), new shoes (£80), transport to and from a UK departure location (£77) and pre-holiday hair appointments (£64).
Other holiday costs that people often overlook are buying new books, selfie sticks, pre-holiday beauty treatments, new music speakers, camera equipment and the use of airport lounges.
Pet care is the third most expensive outlay for holidaymakers
TrustedHousesitters provides a cost-effective alternative to the traditional and often very expensive options like kennels. With just one annual payment of £89, pet owners can enjoy unlimited pet care all year round, so they're free to go away as often as they like, safe in the knowledge that their dog, cat, bird or even horse is being looked after by a trusted house sitter in the place they're happiest – their home.
For animal lovers who are keen to travel more, using TrustedHousesitters also removes the need to pay for accommodation which can vastly reduce costs. Instead, sitters get to explore a new location with minimal outlay (just one annual payment of £89), and they can travel as many times as they like throughout the year, and get the added bonus of a pet to play with and look after.
Tim Lyons, CEO of TrustedHousesitters commented: "Everyone deserves a holiday, and we believe it's one of the greatest ways you can treat yourself. However, going overboard on spending could make the experience more stressful than it needs to be, with the potential of returning home out of pocket.
This is part of the reason why our service exists: to help both pet owners and pet-loving sitters significantly reduce travel costs and enjoy going away a whole lot more. Plus, with more pet owners giving their pets a staycation through the service, we're helping to make pets much happier too".
Find out more here: www.trustedhousesitters.com/pages/true-cost-of-holidays