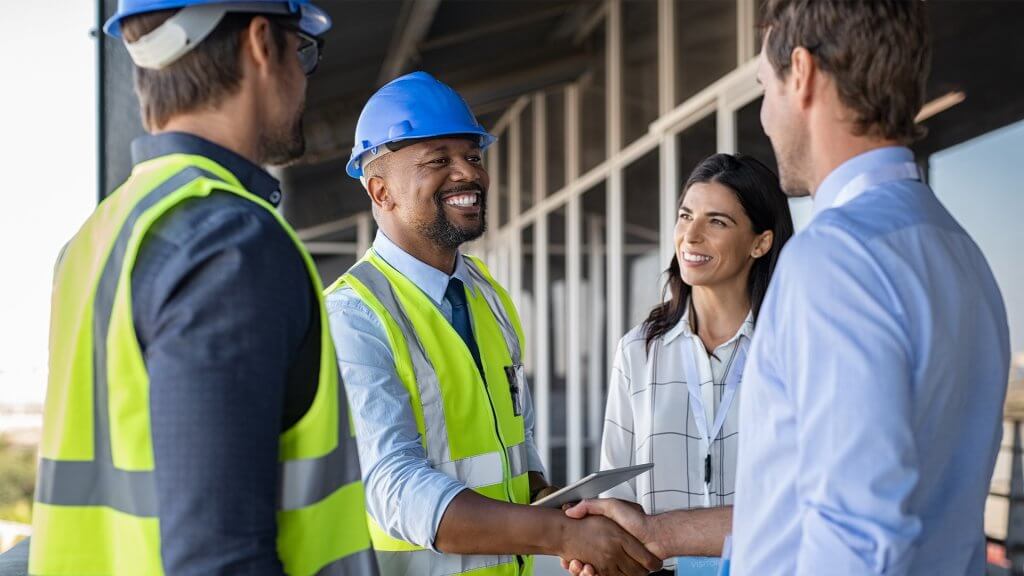 As a property maintenance contractor, there is rarely a time when your work isn't in high demand. There are always homes and commercial properties that need repair, renovation, maintenance, and/or construction work. According to research, the U.S. construction industry will grow by 8.8% in 2022. This forecasted growth is great for business and means more opportunities are likely to arise in the coming year. 
However, as the industry becomes more competitive, it can be challenging to win bids and get projects. If you're looking for ways to give your contracting business an edge, consider these five techniques:
1. Leverage technology
In order to compete with the best, you have to conduct your business like the best. Leveraging technology is one way to ensure this is possible, enabling you amongst other things to bid for jobs quicker than anyone else. Companies like Jobber offer complete business management tech solutions tailored to your niche and specific to your needs.
Here are a few advantages of using this smart software:
You can offer 24/7 appointment scheduling 

Customer communication updates with the use of SMS texts and appointment reminders

Estimates and quotes can be sent on-site

Invoicing and payment tracking and reminders
The invoicing process often gets overlooked but this is arguably one of the most important things to get right as this determines the speed at which your invoices get paid and you maintain a healthy cash flow.  The ability to use a fully customizable invoice template can make a big difference in enhancing your administrative efficiency. Personalized invoices can be quickly generated and sent the moment a job has been completed, the standardized nature of which naturally means best practice is adhered to. 
2. Offer value-added services
Look for ways you can differentiate yourself from your competitors. Customers are always looking for contractors that can offer them something extra. The word "value-added" means offering something to your clients that other businesses don't or can't provide. This little difference can do wonders for your company and significantly impact whether you win a job or not. An example of a value-added service could be anything from a free consultation or discount on a future project.  
Have a think about what might work best for you and not necessarily cost you a lot of money or time but be appealing to your customers. Before deciding on what to offer, ensure it's something that your target market wants and needs.
3. Create a solid portfolio
Your portfolio is one of the first things clients will look at when considering your contracting business. This will act as a resume of your previous projects and give potential customers an idea of what you're capable of. If you don't have one, start by creating a simple website that'll showcase your expertise. It can be a valuable marketing tool that'll help you attract prospects, improve online visibility, and grow your business. So, ensure it showcases your company in the best light possible.
4. Be prepared for the bidding process
The bidding process can be a make or break for your contracting business. It's where you'll create proposals that outline the cost and scope of your project. To win more jobs, you have to be strategic in your approach and ensure that your bid is airtight.
5. Participate in community events
You can increase brand awareness and be top of mind when prospects need your services by getting involved in community events. It's no secret that prospects are more likely to do business with someone they know, like, and trust. This tactic will allow you to interact with the attendees, build rapport, and show them that you're invested in the community.
Takeaway
There you have it—five steps to help you win more jobs as a contractor. If you want to succeed in this competitive industry, you have to be proactive in your approach. Follow the guidelines outlined here, and you'll be one step closer to achieving your business goals.