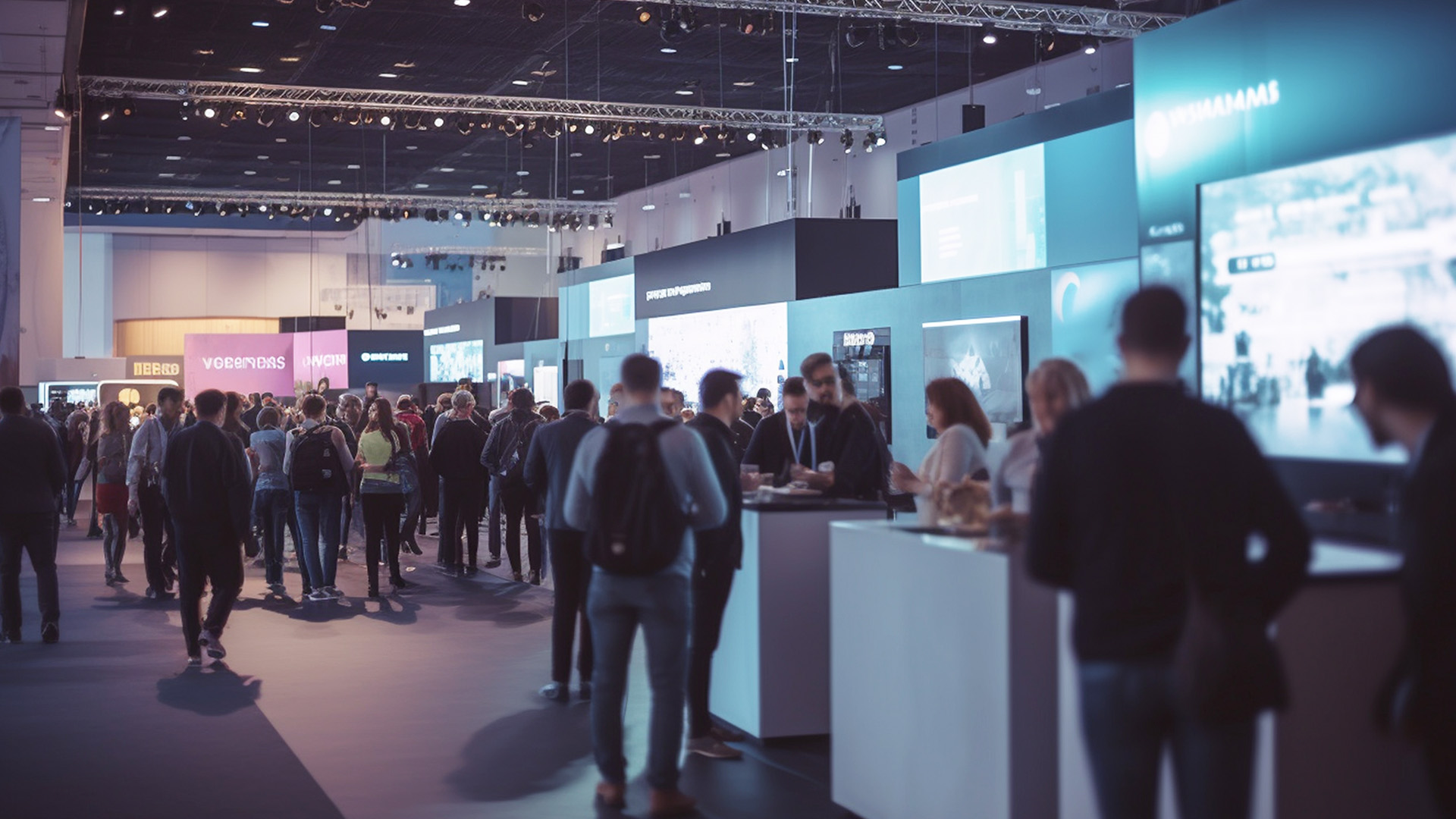 Business expos and trade shows provide a unique opportunity for companies to showcase their services, network with potential customers, and gain valuable exposure. The events combine innovation and entrepreneurship to result in a day of insight, expertise, and networking. 
However, at an event that's full of exciting and eye-catching businesses, standing out from the crowd is crucial for success. Businesses analyse the process of generating leads and converting customers for months before an expo, but the lesser-known route to success lies in finding creative and unconventional ways to make your stall the most memorable of the day. 
In this article, with insight from UK trade show, Surrey Business Expo, we will explore five imaginative and effective tips that will help your business thrive at the next expo.
1. Think Beyond the Booth
It's no secret that an eye-catching booth is important, but why not take your brand's presence to the next level? 
Aim to create an immersive experience that transports visitors into the world of your business. Set up interactive displays, experiences, or themed spaces that showcase your services in a unique and memorable way. 
For example, if you're in the food industry, you could create a mini gourmet kitchen where visitors can sample your products. This goes one step beyond the 'samples on a tray' approach and ticks the box of creating an engaging and memorable experience. Apply the same criteria to your own business and you'll be keeping a crowd for the entire expo.
2. Host Engaging Workshops or Demos
One surefire way to draw a crowd and demonstrate your expertise is by hosting workshops or live product demonstrations. These hands-on experiences allow you to engage with potential customers directly and provide them with a deeper understanding of your services.
Consider offering quick and informative sessions that address common pain points or challenges your target audience faces. Not only will this showcase your knowledge, but it could also generate leads as attendees sign up for more information or consultations.
3. Leverage the Power of Goodie-Bags
While free giveaways are common at expos, you can get creative with your swag to make a lasting impression. Instead of the standard pens and notepads, consider offering something unique and memorable. Branded USB drives, eco-friendly merchandise, or custom-made products related to your industry can all make a significant impact. People are more likely to remember your company when they have something practical and distinctive to take home.
4. Gamify Your Booth
Gamification is a fantastic way to engage and entertain expo attendees while collecting leads and potential customers. Create a game or contest related to your business and set up a leaderboard or prize for the winners. Be sure to have a desirable prize for the winner to encourage participation!
For instance, if you're a tech company, you could organise a coding challenge, or if you're in the fitness industry, a physical challenge. Gamifying your booth not only generates excitement but also encourages visitors to interact with your brand and leave their contact information for future engagement.
5. Collaborate with Other Businesses
Collaboration is a game-changer at expos. Just because there might be a competitor at an expo doesn't mean they're your enemy! Share tips, and become stronger together.
Equally, check out any complementary businesses that are also exhibiting and explore partnership opportunities. Co-hosting a booth or running joint activities can be an effective way to broaden your reach and create a buzz. Consider offering exclusive packages or discounts for attendees who engage with both businesses. This not only benefits both companies but also adds value to the expo experience for visitors.
Final Thoughts
Business expos provide a fantastic base for networking, lead generation, and customer conversion, but success requires creativity and innovation. By thinking beyond the traditional booth setup, hosting engaging workshops, offering memorable merch, introducing gamification to your booth, and collaborating with other businesses, you can maximise your expo experience. 
These creative tips will not only help you stand out but also leave a lasting impression on potential customers and partners. Embrace the opportunity to showcase your business and make the most of your next expo adventure!