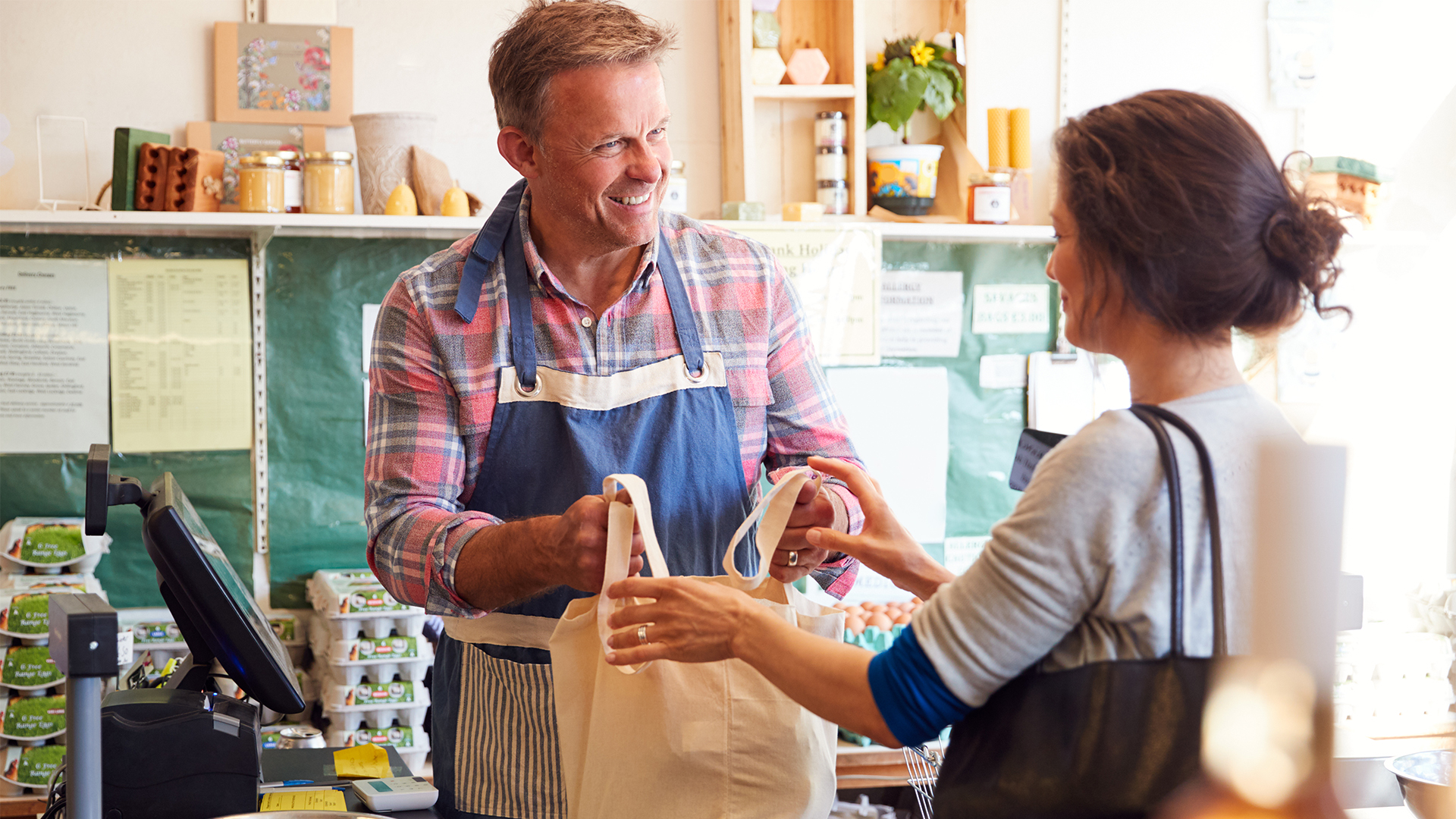 The average member of a rural community visits their local convenience store at least 2.6 times a week, according to the Rural Shop Report 2023 from the Association of Convenience Stores (ACS). With many rural towns being quite isolated, there is no doubting the importance of local shops and high streets.
But what do the residents of these communities use their local shops for? And how do these shops give back?
Stocked for emergencies
Local shops offer their communities assurance that they'll be able to get whatever they need without going too far out of their way. 54% of customers get to their local shops on foot, with 36% being within only a quarter mile away.
This means that if there's anything you need urgently, you can get it at your local shop and be back home within minutes, offering the convenience people desire. The classic example is needing milk for a cup of tea or sugar for a recipe. This is easily sorted with a convenience store, avoiding long drives, lengthy queues or rush-hour traffic.
The requirement from local shops extends way beyond groceries, with customers expecting them to be prepared for every event, including those special occasions where cards and gifts are a must. That's why local shops will often have a dedicated greeting card supplier to keep their card section stocked for those occasions when a birthday has slipped a customer's mind. A quick trip to the local shop can help offer those emergency cards when you need them most.
Job creation
Between 2009 and 2021, the areas of the UK that have seen the most employment growth are out-of-town regions, with 20% growth.
The ACS Rural Shop Report 2023 showed that over 142,000 jobs are provided in mainland UK by rural convenience stores, amounting to around 3.4 million hours of work over 2022. From this, we can see how important these shops are in offering stable jobs to locals.
The report also outlined the travel to work for employees of rural shops, with time taken averaging around 12 minutes, with over half of workers getting there by walking. Employees being locals helps to build a sense of community and eliminates any risk of tardiness due to traffic, as their commute is likely a short walk down the road.
Local community and local economy
One important factor for rural shops is how they benefit the local community and its economy. Research from Visa has found that for every £10 spent in a local store, more than a third stays within the local economy and goes towards helping it sustain itself.
Previous research has shown that shoppers spend up to 40% more after a positive experience with friendly and welcoming retail staff. Research from the Temkin Group has found that 86% of consumers are willing to pay extra for a positive customer experience.
This is another area where local stores contribute to fostering a sense of community and an environment where customers can comfortably spend their money. 44% of local shoppers know their local shop owners and workforce, which could help encourage spending to not only get what they need but to support their local community.