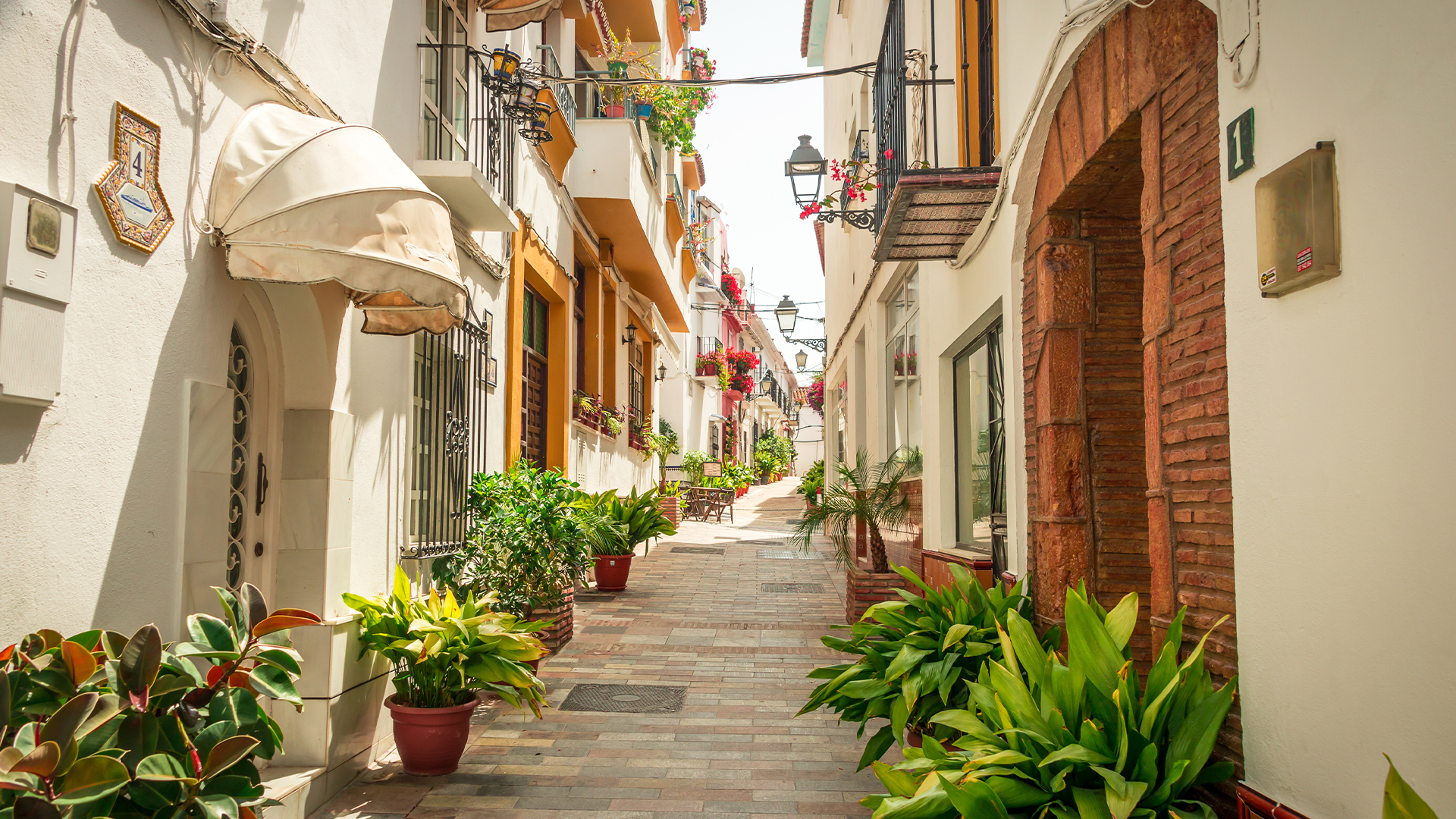 Leisure and business visitors will see Marbs have a busy summer season this year
Taylor Wimpey España observes changing holidaymaker habits, with visitors working from their second homes
Almazara Views townhouses blending Marbella luxury with mountainside serenity
From hoteliers to home builders to tourism professionals, there are plenty of people projecting a bumper summer for Marbella this year. The city, which is a popular destination for luxury breaks, has already recovered its hotel occupancy to 2019 levels. Now, the directors of El Fuerte de Marbella hotels have spoken out about their optimism in light of demand for stays in 2023, with tourists planning to visit the city for conferences and conventions, as well as for leisure purposes. Looking ahead to the course of the year, the sense is that tourists will be booking fewer visits, but staying longer and spending more on the visits they do arrange. 
This change in habits is something that developers in Spain are observing too. According to leading Spanish home builder Taylor Wimpey España, holidaymakers are factoring working from home into their plans to facilitate longer stays in Spain.
"We are seeing a sustained blending of working and leisure time, with owners taking longer breaks in their second homes as a result. We anticipate this trend will continue into 2023. In development terms, it means that we're continuing to provide flexible accommodation spaces that ensure owners have the room and the peace to work from home productively."
Marc Pritchard, Sales and Marketing Director, Taylor Wimpey España
Marbella is a firm favourite with international visitors. Nestled between the backdrop of the Sierra Blanca Mountains and the stunning sandy coastline of the Costa del Sol, the city provides access to top-notch golf courses, upscale shopping experiences and a wide range of fashionable bars, restaurants and clubs. To the west of the city lies the marina of Puerto Banús, where luxury yachts from around the world bob gently in the water, while upmarket boutiques and eateries line the waterfront.
This wealth of attractions has served Marbella's second homes market well over the past few years, despite the disruptions to travel and tourism. At Taylor Wimpey España's Marbella Lake development, 62% of homes have sold over the past 20 months. Priced from €445,000 plus VAT, the last two-bedroom and remaining three-bedroom apartments, penthouses and duplexes provide the perfect location for enjoying Marbella and the surrounding area. Homes at Marbella Lake come with generously sized terraces for outdoor dining, while the four on-site pools and landscaped gardens provide a lovely setting for relaxing in the sun.
At the Almazara Hills development, properties are also selling well, with 35% of the apartments snapped up in the past eight months. The two- and three-bedroom homes are located on the mountainous slopes of La Concha, close to the Sierra Blanca Country Club resort, with breath-taking views of the huge Istán reservoir and Marbella Bay. The apartments, which are priced from €365,000 plus VAT, provide an idyllic escape from modern life, yet the bright lights of Puerto Banús and Marbella are just 20-30 minutes away by car.
Buyers at the two developments highlight the international nature of Marbella's appeal. 23 nationalities have bought homes there so far, including buyers from the Middle East (19%), Britain (13%), Scandinavia (11%), Spain (11%), Germany (7%), Belgium (6%), France (6%) and numerous other countries.
For second home buyers looking out for a future Marbella base for work and leisure purposes, Taylor Wimpey España has recently begun construction of Almazara Views. Neighbouring Almazara Hills in the beautiful, mountainous Istán, Almazara Views is home to 23 three-bedroom townhouses costing from €550,000 plus VAT. Located at the highest part of the development, the properties enjoy exceptional views of the surrounding hundred-year-old forests and the reservoir and sparkling sea beyond. Each property comes with premium brand fixtures and fittings, as well as an underground parking space and a storeroom. Construction is due to complete towards the end of the year, making an extended Christmas break in Marbella a possibility for those who reserve homes now.
"We are looking ahead to a busy 2023 in the Marbella area, with international buyers keen to enjoy all the benefits of owning a home here. Whether buyers prefer lazy days on the beach, high octane water-sports, intensive retail therapy or getting close to nature in the stunning Sierra de las Nieves nature reserve, Marbella delivers."
Marc Pritchard, Sales and Marketing Director, Taylor Wimpey España