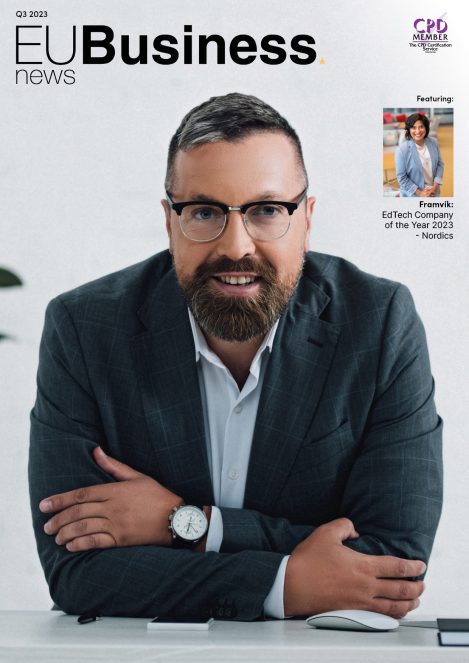 Welcome to the Q3 edition of EU Business News, providing you with all the latest news, features, and informative pieces from across the European Union.
There's no denying how the world of EU business has been a challenging one of late, between the pandemic still having its negative effects and the ongoing need to stay ahead of the curve in the digital age. That's without the devastating wildfires that have been ravaging several European countries this summer due to hot, dry weather.
But despite the challenging circumstances, European businesses are defying the odds with their resilience and hard work. Over 99% of these are SMEs (small to medium enterprises) and they are the backbone of the European economy, with their contributions towards job creation, innovation, and economic growth being truly invaluable.
One such SME is Framvik, the highly deserving recipient of our EdTech Company of the Year 2023 – Nordics award. Founded by Maria Bauer and Axel Fors, Framvik is the creator of the groundbreaking VR technology, D-escalator, which is designed to train individuals in conflict management. We explore how D-escalator is transforming workplaces across the Nordics region by enabling companies to support their staff to calmly handle potentially violent situations before they can escalate.
I hope you enjoy perusing this issue and that you have a prosperous month ahead. In the meantime, I look forward to welcoming you back again soon for the final quarter of the year.