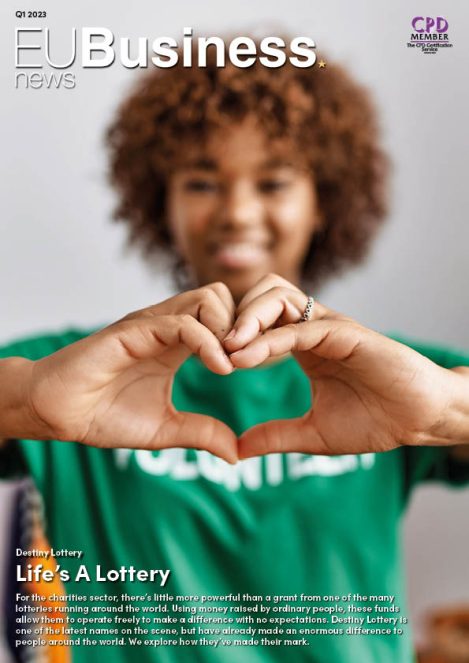 Welcome to the Q1 edition of EU Business News, providing you with all of the latest news, features, and informative pieces from across the European Union.
We have settled into 2023 and are now inching into February, with spring starting to appear on the horizon – the season for new beginnings and hope. The 'new year, new me' phase may have ended for many, but those in the world of business know exciting opportunities will keep coming, just as surely as the evenings will get lighter, the daffodils will bloom, and the temperatures will grow warmer.
Our cover feature, Destiny Lottery is one of these businesses; the brainchild of Destiny Saint Jackson, it is a selfless venture that aims to give back to those who need it most. A deservingly successful and expanding project, Destiny Lottery has had such a positive impact on so many communities since its establishment. It has given hope to so many thanks to people purchasing its lottery tickets and the proceeds being donated to various charities. Not only this, but it has also transformed the lives of its winners with amazing prizes such as cash, cars, and more.
And there's more to come, with an array of outstanding companies among these pages. We hope you find their stories insightful and look forward to seeing you again soon for our Q2 issue.